Gingerly Carrot Soup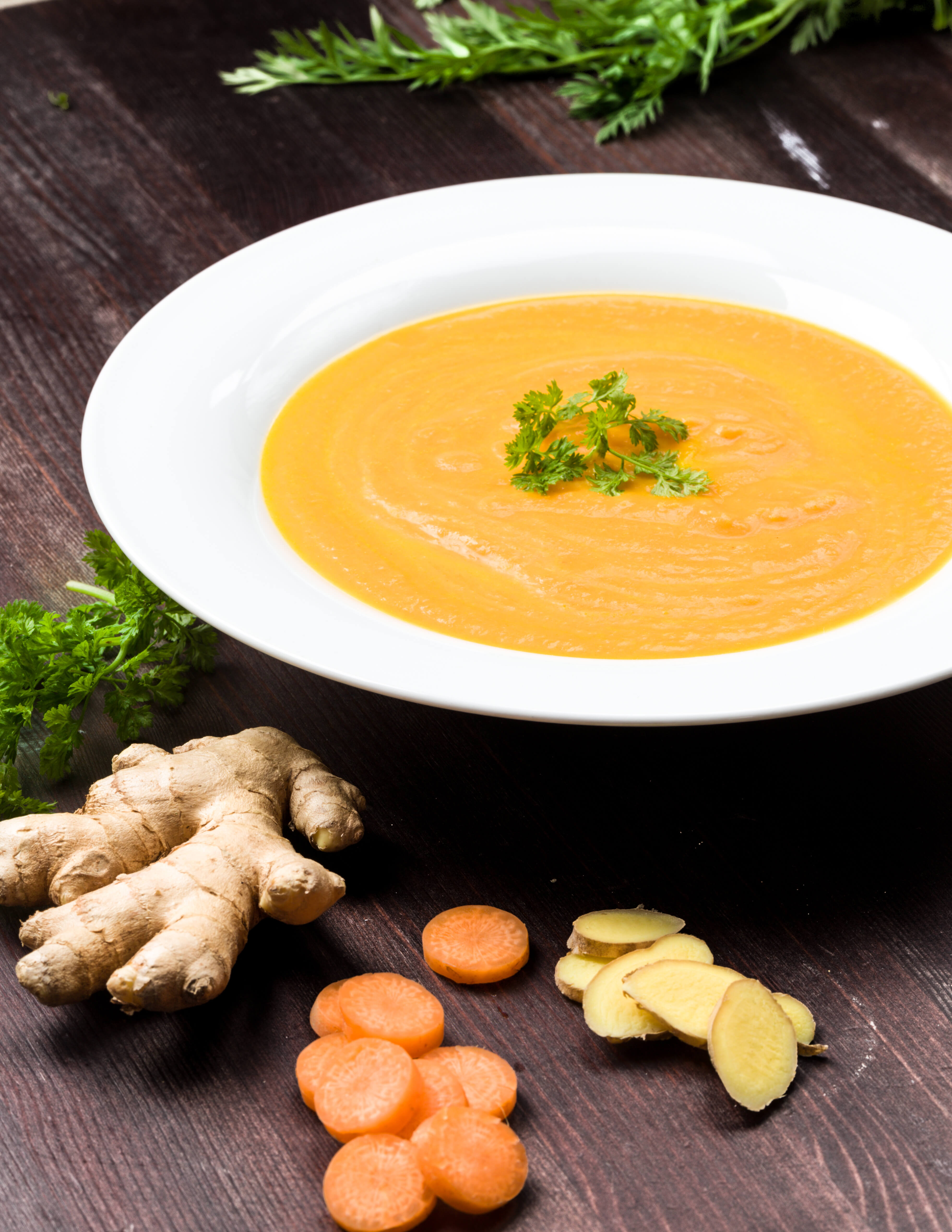 SERVES:
6 portions
RECIPE TIME:
45 minutes
What you need:
1 Tbsp Olive Oil
3 Cups Carrot
1 Tbsp Minced Ginger
1 Cup Diced Onion
1 Tbsp Minced Garlic
3 Cups Veggie Stock
What to do:
Make sure to wash your hands before you begin
Peel carrots and cut into small cubes. Mince ginger and chop onions and garlic.
Heat oil in a pot and add carrots, ginger, onions and garlic. Stir occasionally until carrots and onions are cooked, about 5-8 minutes.
Add the stock and let the soup simmer for 20 minutes on low heat or until carrots are soft. Remove from heat and allow to cool.
Once the soup is cool place it in a blender and blend until smooth. Place it back in the pot and cook until heated through.
Garnish with fresh herbs and serve.