Fun Falafel Pie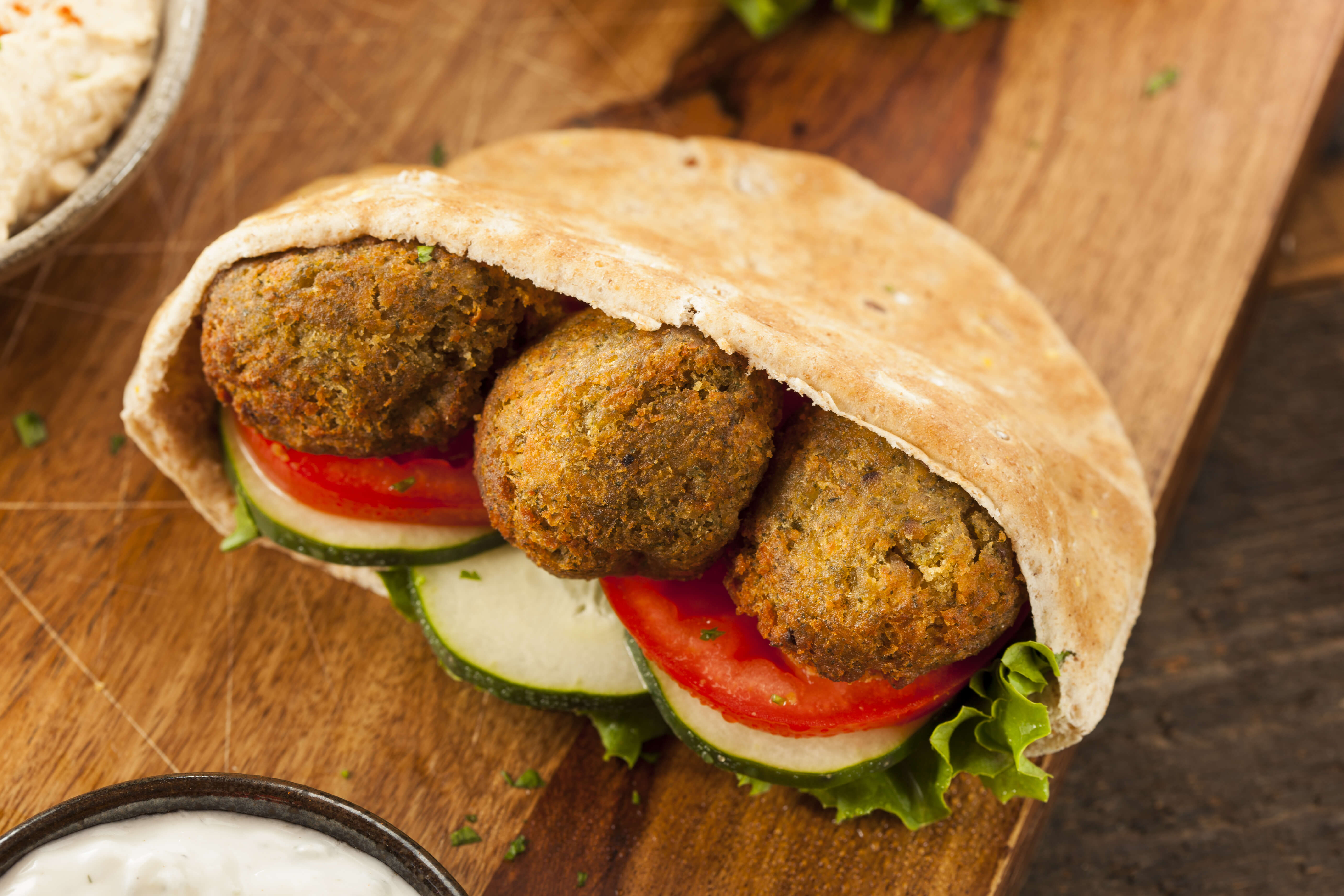 SERVES:
6 portions
RECIPE TIME:
20-30 Minutes
What you need:
2 ½ Cup Chickpeas, Drained and Rinsed
1 Cup Diced Onion
1 Tbsp Parsley
1 Tbsp Minced Garlic
1 tsp Cumin
1 tsp Baking Powder
5 Tbsp Flour
1 Tbsp Olive Oil
What to do:
Make sure to wash your hands before you begin.
Heat oven to 375F.
Place chickpea and onion in a food processor with steel blade. Add the parsley, garlic, cumin and salt. Process until blended but not pureed.
Sprinkle in the baking powder and flour and pulse in processor. Add extra flour if necessary to make a thick consistency.
Oil the bottom of a pie pan and add falafel mix. Pat it down until it is uniformly flat. Brush olive oil on top of the falafel pie. Bake just until the top appears dry and the falafel is firm to touch, about 15-20 minutes.
Top falafel with hummus, cucumbers and tomatoes if desired.