French Toast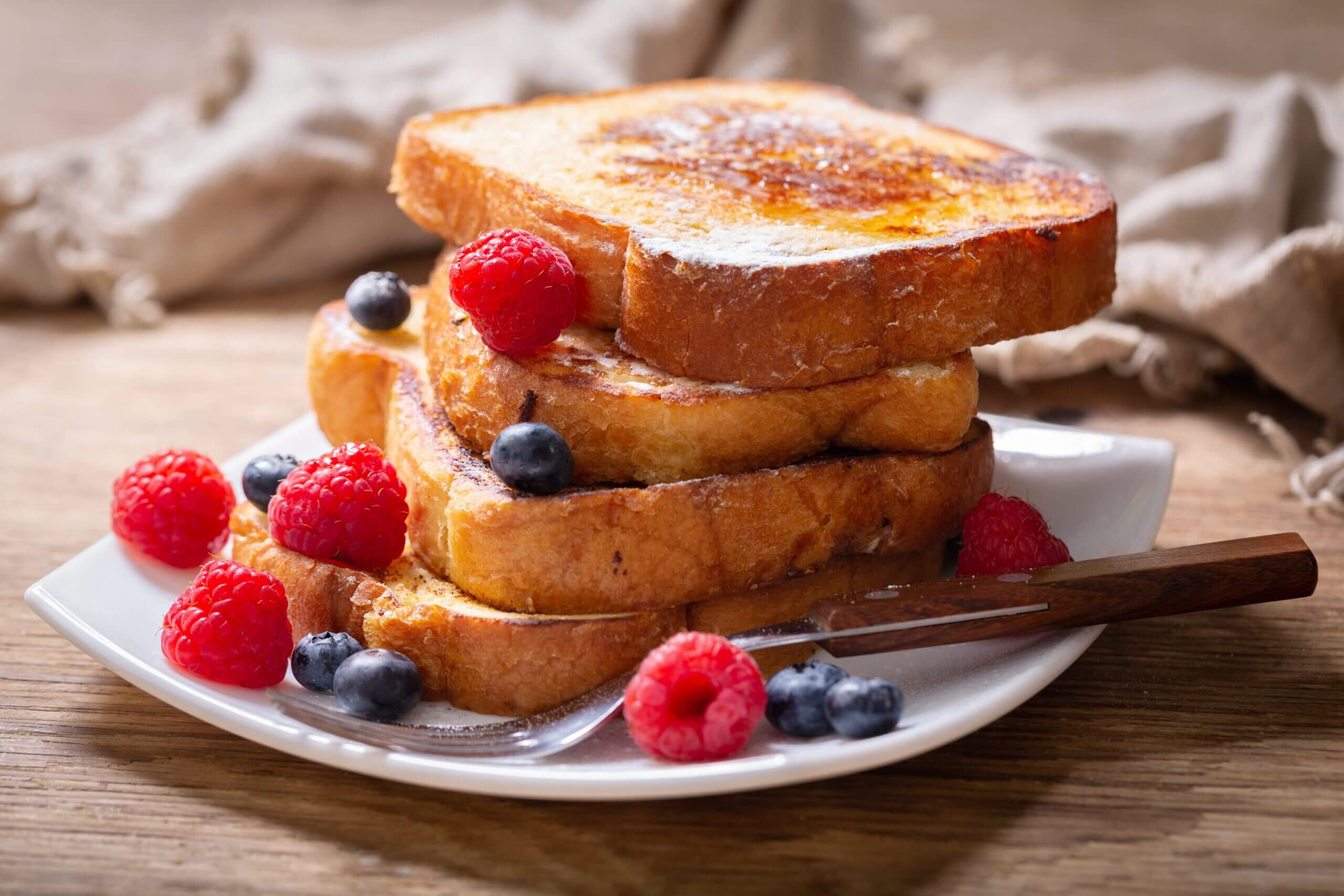 SERVES:
6 portions
RECIPE TIME:
20 Minutes
What you need:
2/3 Cup Milk
2 Egg
1 tsp Vanilla
¼ tsp Cinnamon
1 Tbsp Unsalted Butter
6 Thick Slices of Bread
What to do:
Make sure to wash your hands before you begin.
Whisk milk, eggs, vanilla, and cinnamon together in a shallow bowl.
Lightly butter your pan and heat over medium-high heat.
Dunk bread in the egg mixture, soaking both sides. Transfer to the hot skillet and cook until golden, 3-4 minutes per side. Serve hot.