Fragrant Fish
Fork Facts:
Curry powder is not itself a spice, but a savoury mixture of spices originating from India. It often contains turmeric (which makes it a lovely yellow shade), garam masala (which is in of itself another spice blend), cumin, ginger, cinnamon, black pepper, dry mustard powder, clove, and fennel seed. Almost every Indian family has their own curry powder blend that is a unique combination of these ingredients!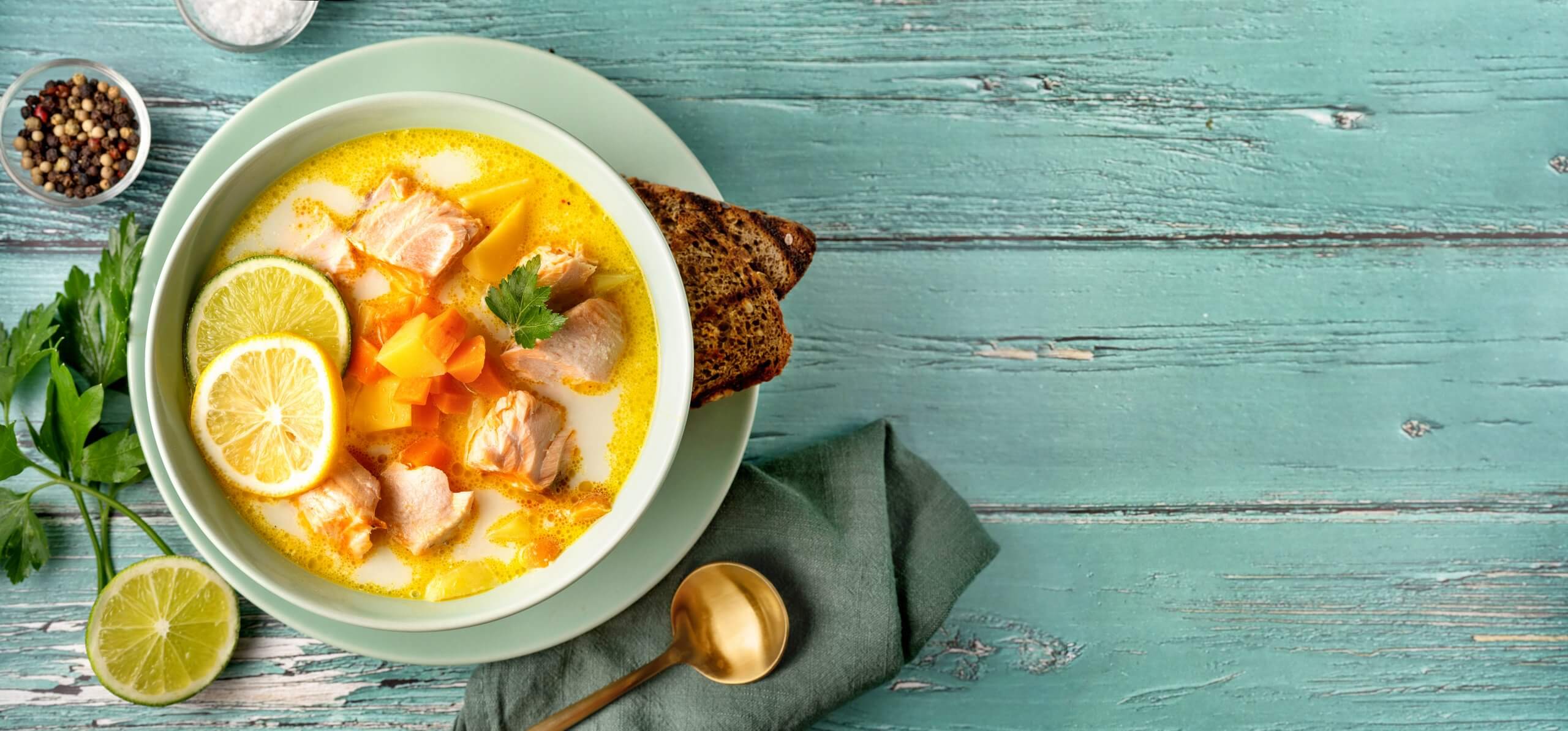 SERVES:
6 portions
RECIPE TIME:
40 Mins
Palate Profile
While often used in curry dishes, this versatile blend can be used on any protein and can also be used to add a South Asian flair to vegetable dishes like roasted cauliflower, peppers, beans, or even added to soups or stews. It pairs very well with dishes using coconut milk, such as Thai curries, coconut curry chicken, and fish or seafood.
Additional Tips:
If making your own blend of curry powder, use whole spices. Toast your spices before grinding in a hot, dry pan until fragrant for an added flavour boost. Store in an airtight container in a cool, dark place for up to 2 years.
Spice up your life this summer is adding curry powder to your potato salad. The flavours of curry bring a warmth and fragrance to this salad, helping to cut through the rich creaminess of the dish.
Make your popcorn pop! For your next movie night, try a sprinkling of curry powder on your popcorn for a fun new flavour combination.
What you need:
1 tbsp. Canola Oil
1/2 Cup Onions
1/2 Cup Carrots
1 tsp Ginger
1 tsp Curry Powder
1 tsp Chilli Powder
1 tbsp. Lemon Juice
1 Cup Veggie Stock
1/2 Cup Coconut Milk
6 Pollock Fillets
What to do:
Be sure to wash your hands before you begin.
Over medium heat, combine oil, onion, carrot, ginger, curry, and chilli.
Cook until the onion is translucent.
Add broth, coconut milk, and lemon juice and bring to a boil.
Add fish and simmer in the broth until it is cooked, approximately 30 mins.