Fish Florentine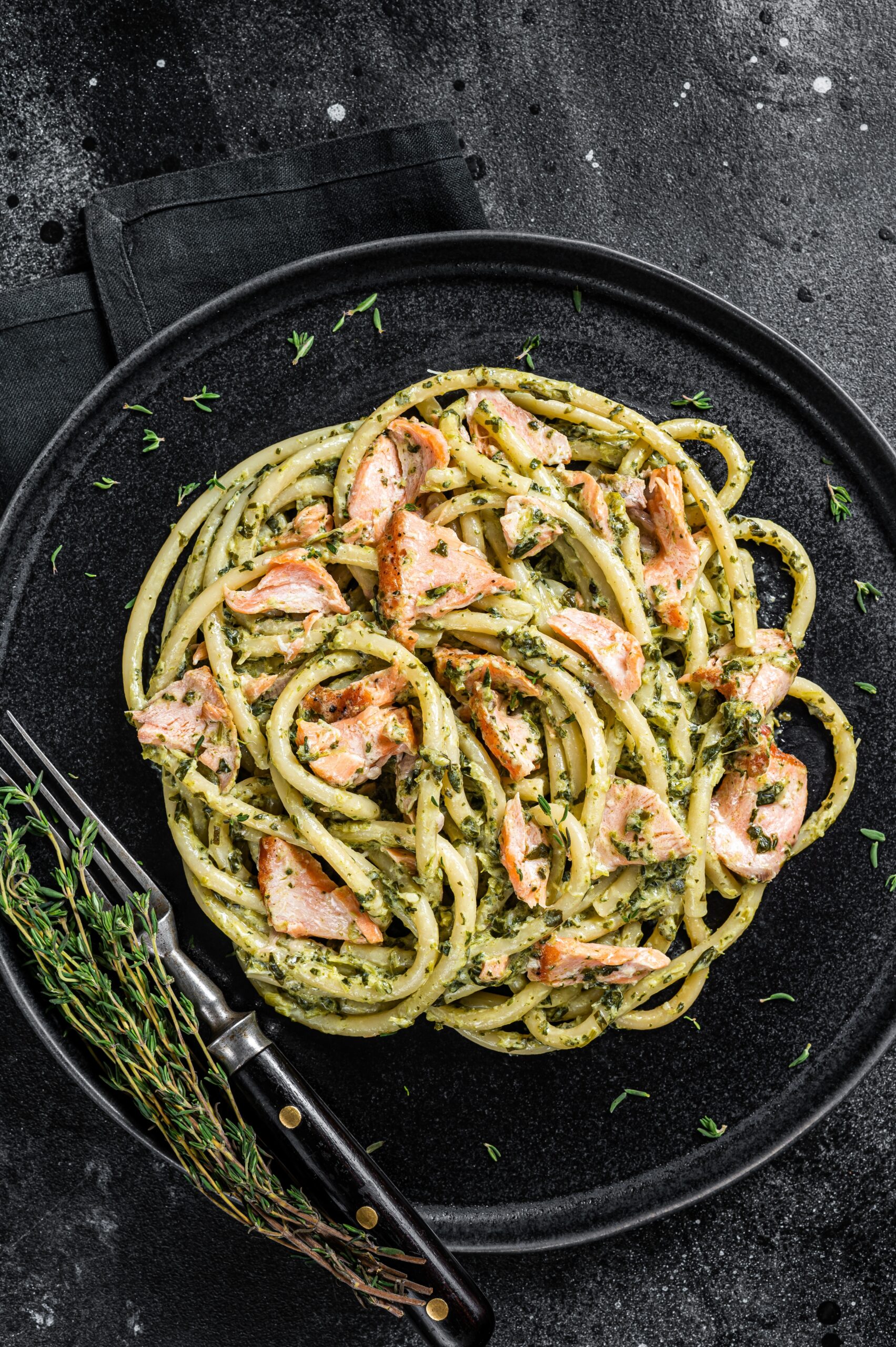 SERVES:
6 portions
RECIPE TIME:
35 Minutes
What you need:
6 Fish Fillet
1 Tbsp Olive Oil
2 Tbsp Minced Garlic, plus 2 Tbsp for Spinach Puree
1 ½ Cup Whole Wheat Penne Pasta, Dry
3-4 Cup Raw Spinach
¼ Cup Cream
2 Tbsp Parmesan
1 tsp Oregano
What to do:
Make sure you wash your hands before you begin.
Preheat oven to 350⁰F.
Marinate fish in garlic and olive oil. Bake for 15 - 20 minutes.
Bring a large pot of water to a boil and add the pasta.
While the pasta is cooking, put 3-4 cups of raw spinach in a food processor with all the remaining ingredients and puree.
Add the spinach mixture to a pan bringing the sauce to a boil and let simmer for approximately 5 minutes.
Add fish to the sauce.
Finish cooking pasta al dente, drain and gently toss with the sauce and fish.
Serve immediately, enjoy!