Fancy Fish Tacos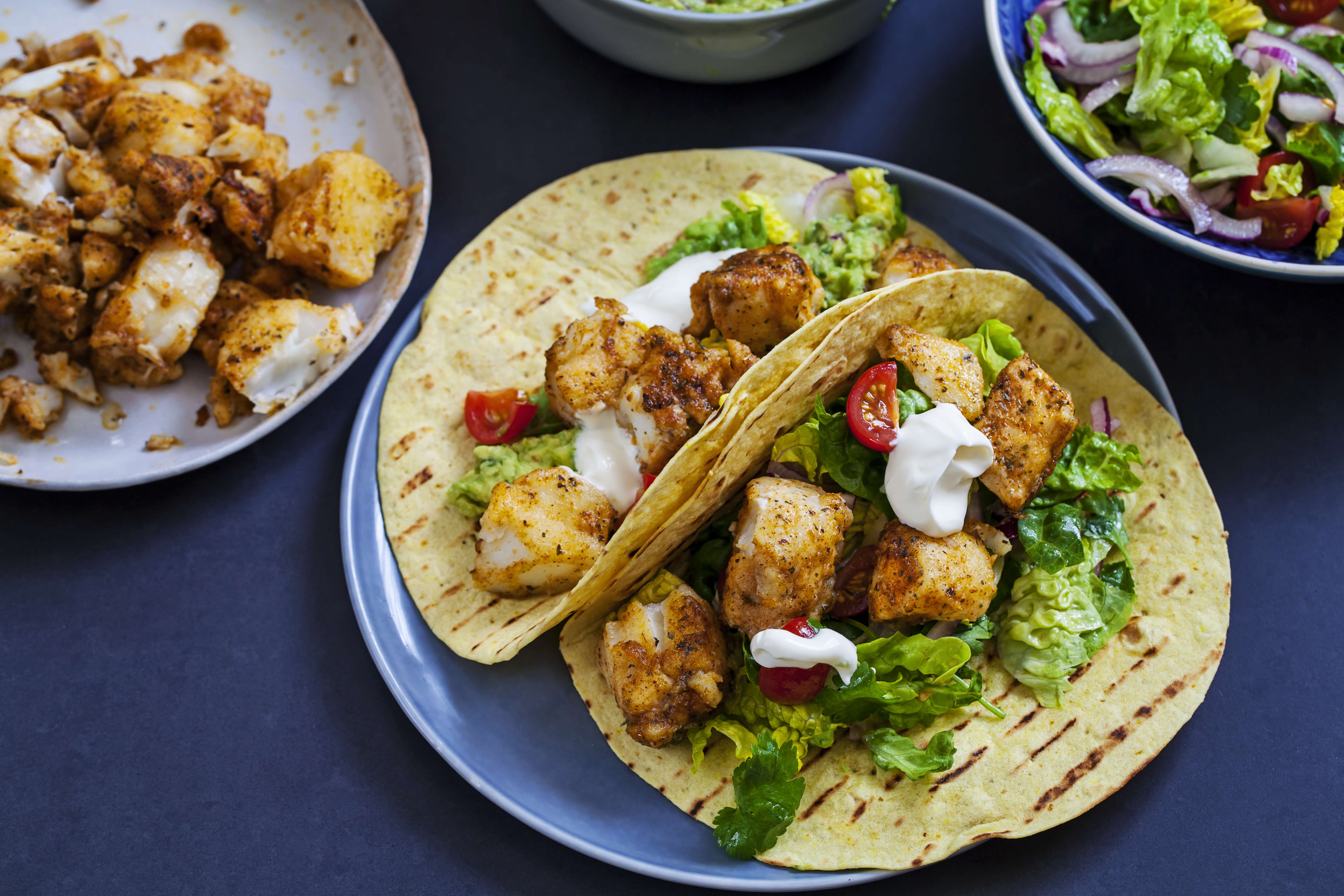 SERVES:
6 portions
RECIPE TIME:
30 minutes
What you need:
6 Fish Fillets
1 Tbsp Olive Oil
2 Tbsp Lemon Juice
1/2 tsp Minced Garlic
1/2 tsp Chili Powder
1 tsp Cumin
1/2 tsp Oregano
6 Whole Wheat Tortillas
1/4 Cup Grated Cheese
What to do:
Make sure to wash your hands before you begin.
Preheat oven to 350F.
Mix all spices together in a small bowl.
Line a baking sheet with parchment paper and place fillets in a single layer.
Brush fillets with olive oil, and sprinkle with spice blend and garlic.
Bake for 20 minutes or until fish is cooked through.
Place fish inside tortilla and top with grated cheese.