Fancy Bean Tacos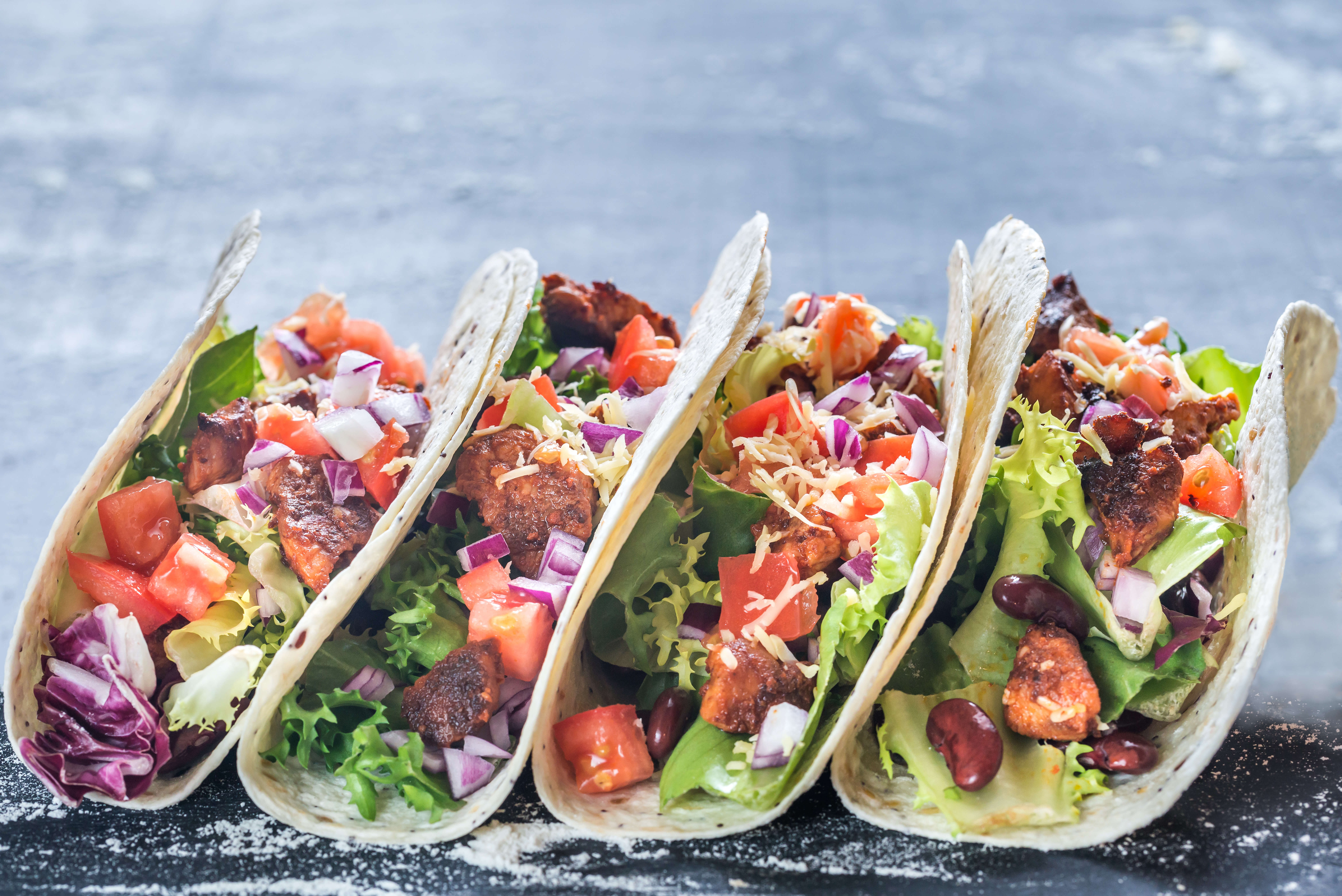 SERVES:
6 portions
RECIPE TIME:
15 minutes
What you need:
3 Cups Kidney Beans
1 Tbsp Olive Oil
2 Tbsp Lemon Juice
1/2 tsp Minced Garlic
1/2 tsp Chili Powder
1 tsp Cumin
1/2 tsp Oregano
6 Whole Wheat Tortillas
1/4 Cup Grated Cheddar Cheese
What to do:
Make sure to wash your hands before you begin.
Rinse beans with water.
Mix all spices together in a small bowl.
Add olive oil, spices, and garlic to a large pan at medium heat and cook for 2 minutes.
Add beans and lemon juice to pan and cook for 5 minutes.
Scoop beans into tortilla and top with grated cheese.