Turkey Taco Tuesday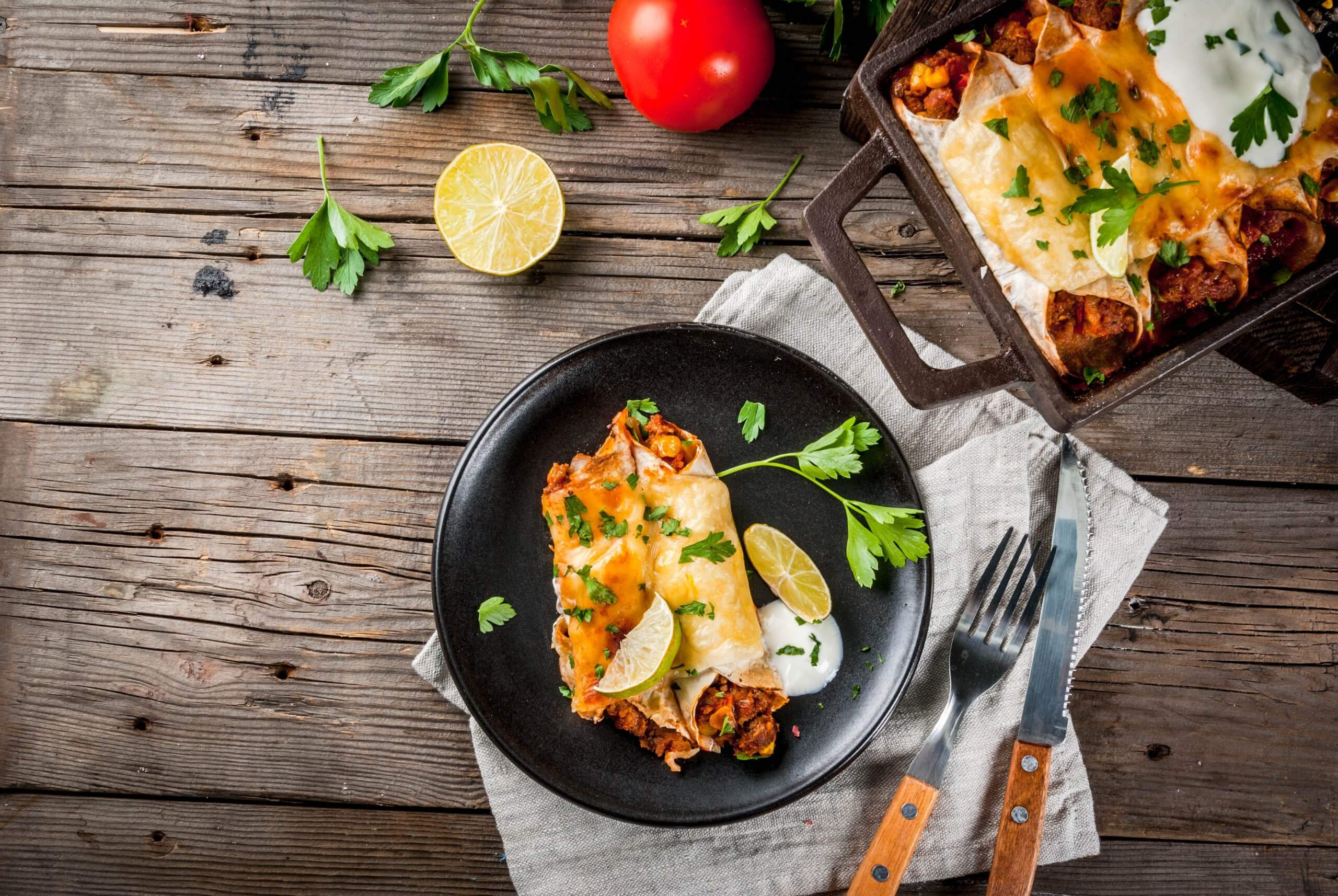 SERVES:
6 portions
RECIPE TIME:
20 - 30 Minutes
What you need:
1 Tbsp Veggie Oil
2 lbs Ground Turkey
1 Cup Diced Onion
1 Tbsp Minced Garlic
½ Cup Diced Carrot
1 Cup Tomato Sauce
2 Cup Water
1 Cup Brown Rice
1 Bay Leaf
1 Cup Beans
1 Cup Shredded Cheddar Cheese
4-6 Whole Wheat Tortilla
What to do:
Make sure to wash your hands before you begin.
Preheat oven to 350F.
In a large skillet heat veggie oil over medium heat. Add the ground turkey and cook until browned and set aside.
Cook onions and garlic until onions are almost translucent. Add carrots, tomato sauce and turkey and cook for 5 minutes. Set aside.
Add water, rice and a bay leaf to a pot and bring to a boil.
Reduce heat, cover pot and simmer for 5-10 minutes or until rice is cooked
Add the beans to the cooked rice.
In a large pan layer all ingredients. Cooked turkey mixture on the bottom, ½ cup shredded cheese, rice and beans above, and a layer of tortillas. Bake for 20-30 minutes and then add the rest of the shredded cheese for the last 10 minutes of cooking.