Bean Taco Tuesday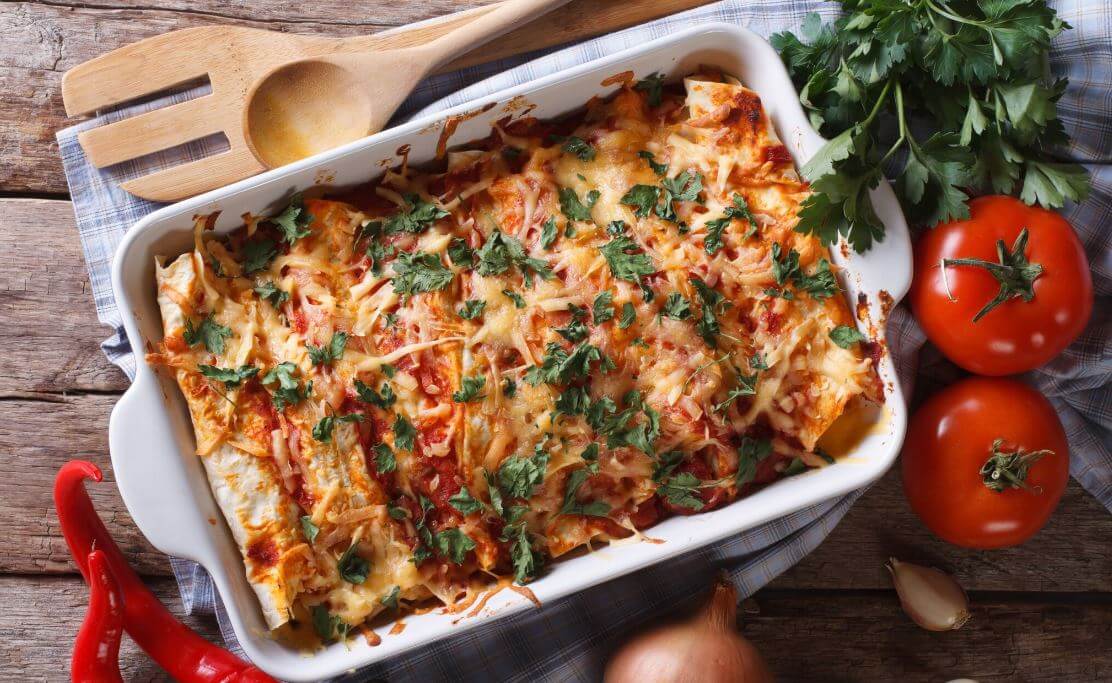 SERVES:
6 portions
RECIPE TIME:
20 - 30 Minutes
What you need:
1 Tbsp Veggie Oil
3 Cup Beans
1 Cup Diced Onion
1 Tbsp Minced Garlic
½ Cup Diced Carrot
1 Cup Tomato Sauce
2 Cup Water
1 Cup Brown Rice
1 Bay Leaf
1 Cup Shredded Cheddar Cheese
6 Whole Wheat Tortilla
What to do:
Make sure to wash your hands before you begin.
Preheat oven to 350F.
In a large skillet heat veggie oil over medium heat. Cook onions and garlic until onions are almost translucent. Add carrots, 2 cups of beans and tomato sauce and cook for 5 minutes. Set aside.
Add water, rice and a bay leaf to a pot and bring to a boil.
Reduce heat, cover pot and simmer for 5-10 minutes or until rice is cooked.
Add 1 cup of beans to the cooked rice.
In a large pan layer all ingredients. Bean mixture on the bottom, ½ cup shredded cheese, rice and beans above, and a layer of tortillas. Bake for 20-30 minutes and then add the rest of the shredded cheese for the last 10 minutes of cooking.