Dashing Dill Salmon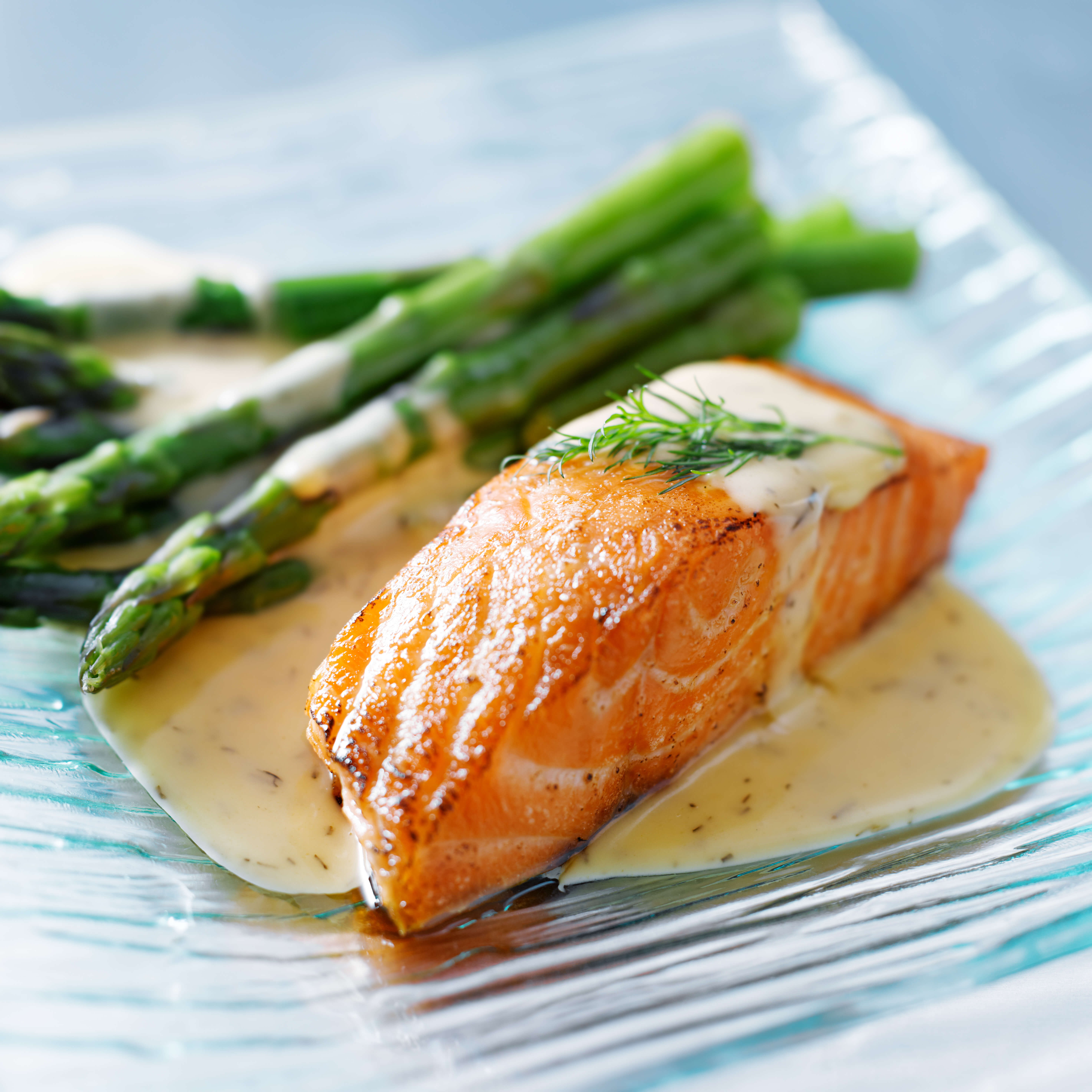 SERVES:
6 portions
RECIPE TIME:
30 Minutes
What you need:
6 Fish Fillet
1 Cup Greek Yogurt
2 Tbsp Minced Garlic
2 Tbsp Dill
What to do:
Be sure to wash your hands before you begin.
For the marinade, mix together yogurt, garlic and dill in a bowl whisking together. Add salmon fillet pieces, refrigerate and marinade overnight.
Preheat oven to 400 F.
Place fish in a single layer on a parchment lined baking pan.
Bake for about 20 minutes or until the salmon is fully cooked.
Serve 1 fish fillet per person.