Dancing Dahl and Dipping Sticks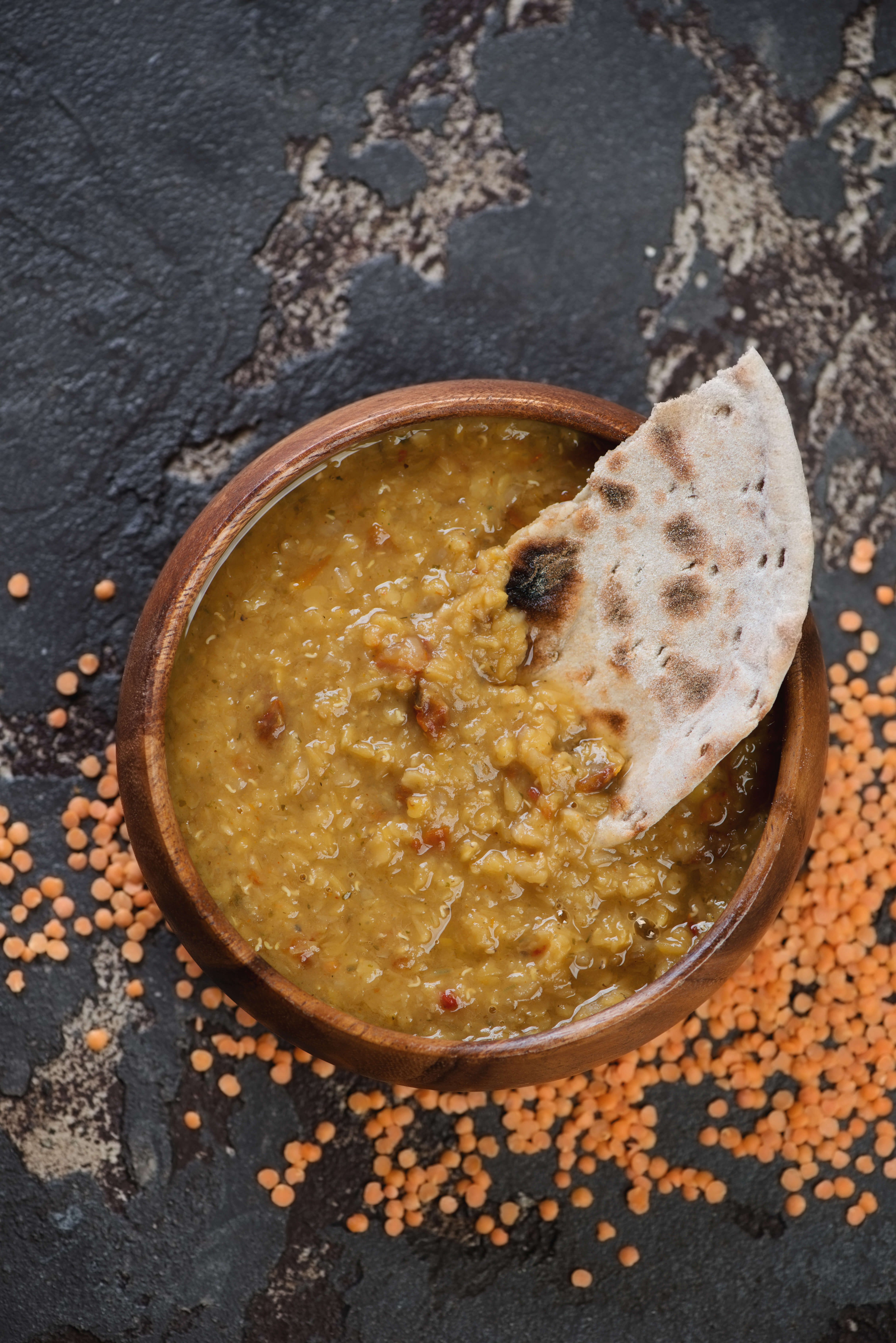 What you need:
¾ Cup Red Lentil
1 ¼ Cup Water
1 Tbsp Ground Ginger
½ Tsp Turmeric
½ Tsp Minced Garlic
What to do:
Make sure you wash your hands before you begin.
Rinse lentils and place into a heavy pot with 1 cup of water, ginger and turmeric.
Bring to a boil; and reduce heat to low, cover and cook until tender, about 15 mins.
Transfer lentils and ¼ cup water and garlic into blender.
Blend until smooth.
Serve with your favourite crackers or bread sticks!