Cute Quinoa Casserole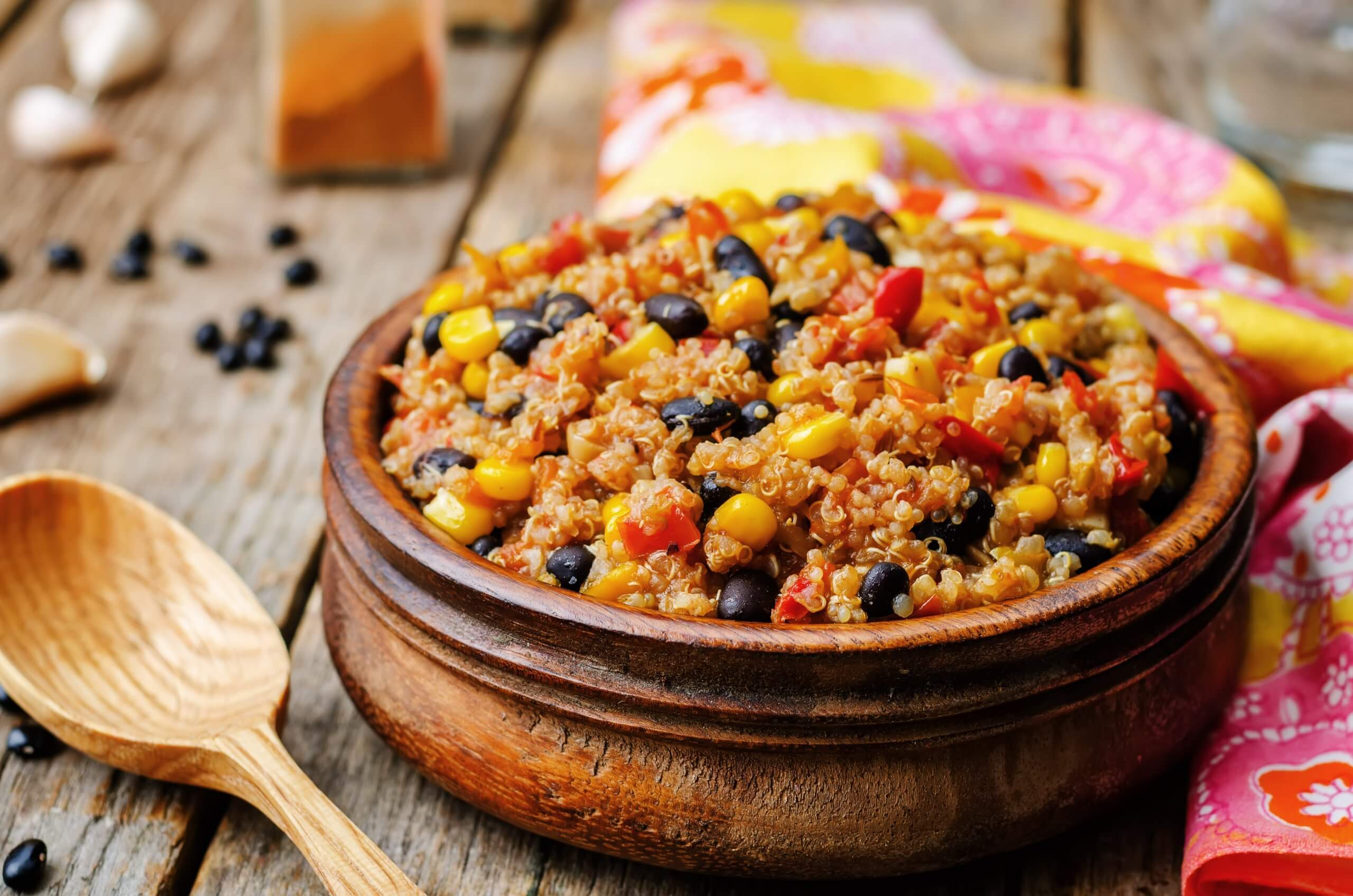 SERVES:
6 portions
RECIPE TIME:
30-35 Minutes
What you need:
2 Tbsp Olive Oil
½ Cup Diced Onion
2 Tbsp Minced Garlic
½ Cup Diced Carrot
½ Cup Peas
1 Cup White Bean
1 Cup Diced Tomato
¾ Cup Quinoa
1 Cup Brown Rice
2½ Cup Veggie Stock
2 Tbsp Lemon Juice
½ tsp Cumin
1 Tbsp Chili Powder
1 tsp Oregano
What to do:
Make sure to wash your hands before you begin.
Preheat the oven to 350F.
In a large skillet heat olive oil over medium heat. Cook onions and garlic until onions are almost translucent. Add carrots, peas, beans, and diced tomatoes.
Stir in quinoa, rice, and broth, lemon juice, and spices.
Transfer to a 9x13 baking dish, and bake for 20-25 minutes, or until quinoa and rice are cooked through.