Crunchy Carrot Salad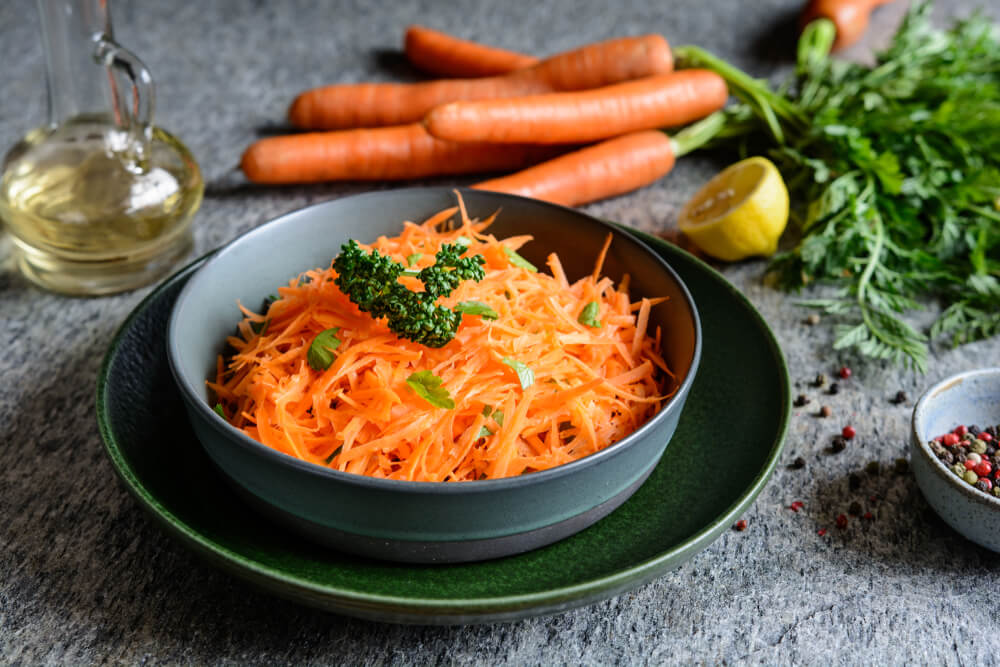 SERVES:
6 portions
RECIPE TIME:
15 Mins
What you need:
2 Tbsp Olive Oil
4 tsp Lemon Juice
1/2 tsp Maple Syrup
1/8 tsp Cumin
1/8 tsp Paprika
3 Cup Shredded Carrot
What to do:
Make sure you wash your hands before you begin.
Whisk together olive oil, lemon juice, maple syrup, cumin and paprika in a small bowl.
Add shredded carrots to mixture and toss until combined.
Serve cold as a refreshing, yummy side!