Cranberry Orange Muffin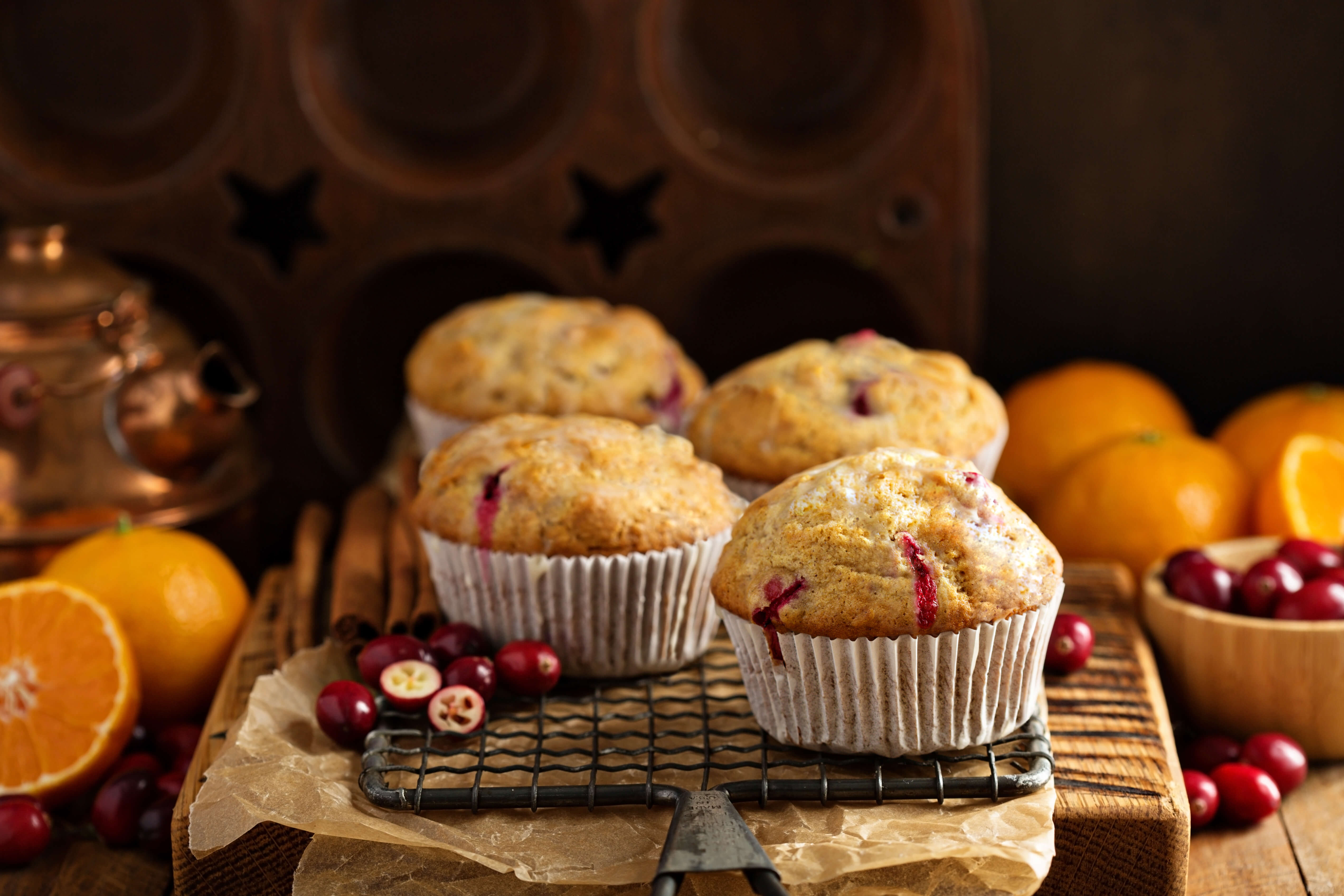 SERVES:
24 portions
RECIPE TIME:
20-30 minutes
What you need:
1 ¾ Cup Whole Wheat Flour
1 tsp Baking Soda
½ tsp Sea Salt
2 tsp Cinnamon
¾ Cup Brown Sugar
¾ Cup Orange Juice
2 Egg
¼ Cup Veggie Oil
1 Tbsp Vanilla
1 Cup Dried Cranberry
What to do:
Be sure to wash your hands before you begin.
Preheat oven to 350 F and line muffin cups with liners.
Mix all dry ingredients together.
Beat egg, orange juice, veggie oil, and vanilla.
Add dry ingredients and cranberries.
Spoon the mixture into the muffin cups.
Bake for 25-30 minutes until golden brown and firm to touch.
Remove from the oven and allow to cool.
*Substitute with flaxseed meal to make it egg free. For every 1 egg, mix 1 Tbsp of flaxseed meal with 3 Tbsp of water, and allow it to thicken for 15 mins.