Corn Salsa & Playful Pita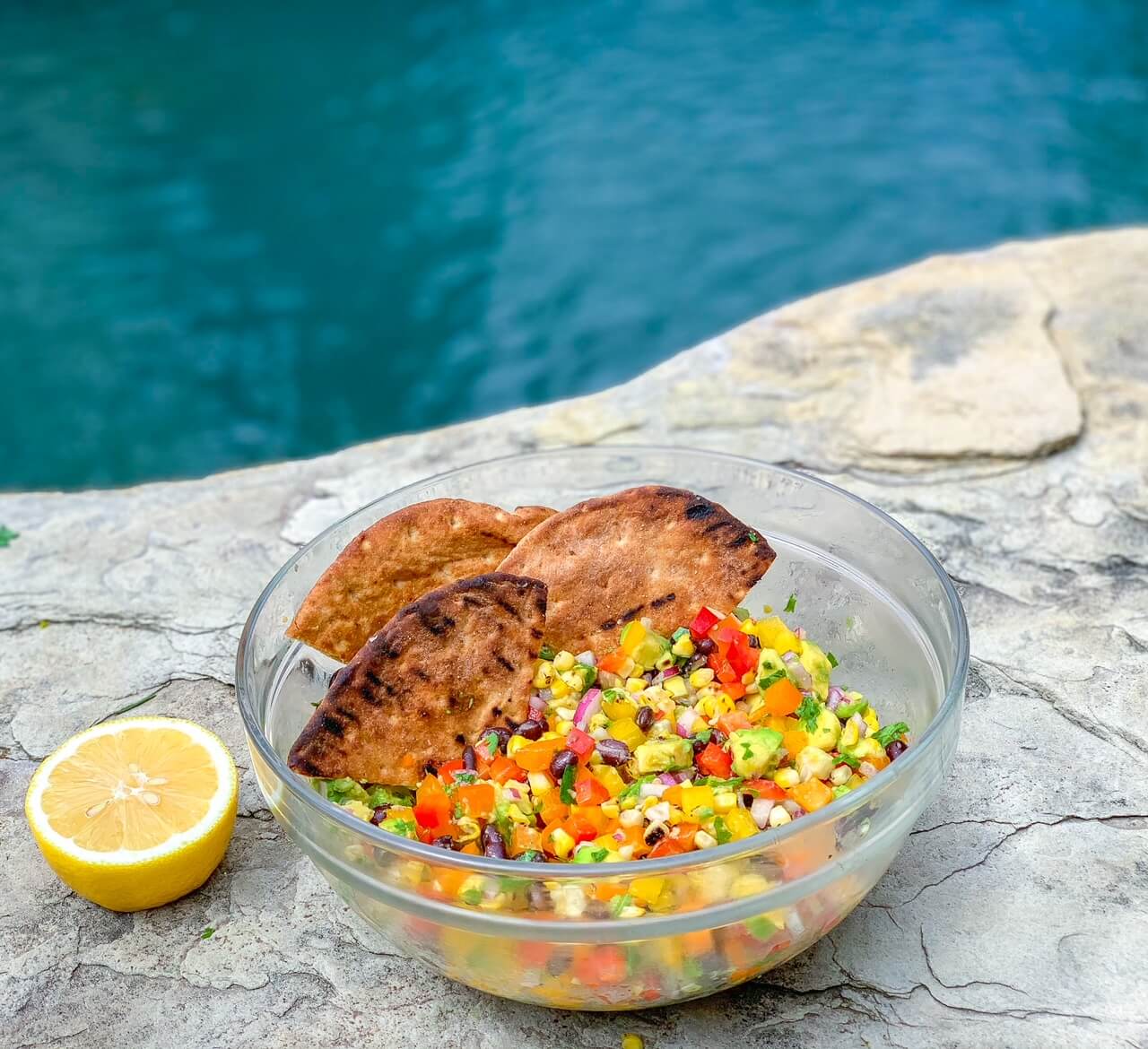 SERVES:
6 portions
RECIPE TIME:
15 Mins
What you need:
½ Cup Black Bean
1 Cup Corn
¼ Cup Olive Oil
¼ Cup Vinegar
2 Tbsp Lemon Juice
1 Tbsp. Minced Garlic
What to do:
Make sure you wash your hands before you begin.
In a large bowl combine black beans, corn, red pepper, onion, and cilantro (if using). Add olive oil, vinegar, lemon juice and garlic. Stir to combine.
Cover and chill for 30 minutes prior to serving to let flavours blend
Serve with tortilla chips or as an accompaniment to grilled meats.