Confetti Couscous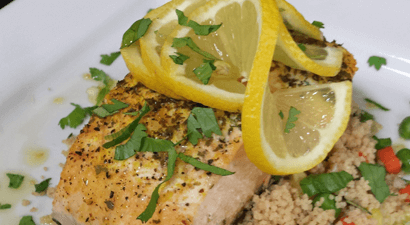 SERVES:
6 portions
RECIPE TIME:
15 - 20 Minutes
What you need:
1 ½ Cup Couscous, Dry
3 Cup Veggie Stock
1 Tbsp Olive Oil
1 Tbsp Minced Garlic
What to do:
Make sure to wash your hands before you begin.
In a medium saucepan, bring water to a boil and cover.
Add the couscous, peas and corn. Remove from heat and allow to sit for about 5-10 minutes. Couscous should be light and fluffy. Be sure to allow the couscous to absorb the veggie stock and add more stock if necessary.
Add olive oil and fold in peas, garlic and corn. Mix well.