Chitty Chitty Squashy Chili
Fork Facts:
Joel Jarvis, who lives in Ontario, holds the record for growing the world's biggest squash. It gained 40 lbs a day to reach a total of 1,500 lbs. The giant squash could make 5,360 bowls of soup!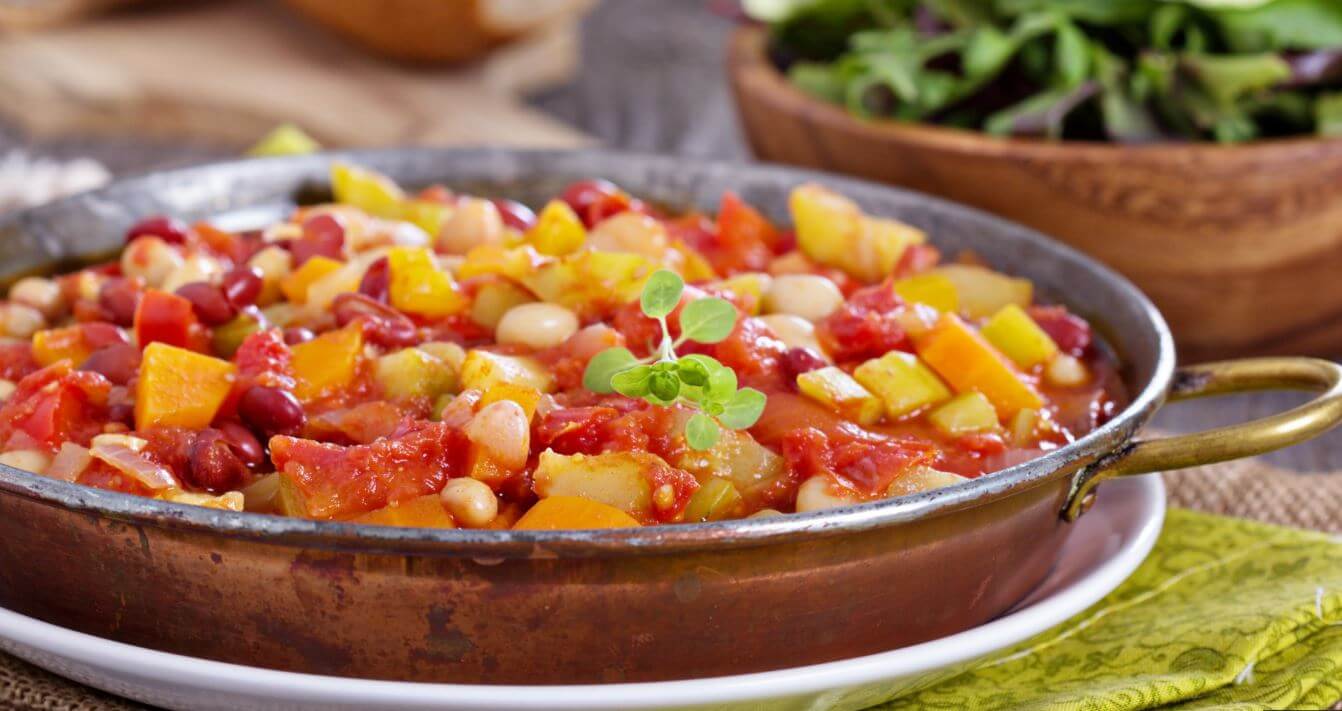 SERVES:
6 portions
RECIPE TIME:
30 - 40 Minutes
Palate Profile
Try using spaghetti squash in your chili for a meatier texture! Spaghetti squash is stringy and creates a different consistency to the chili while maintaining its tasty flavour. After baking in the oven, use a fork to gently pull the squash flesh from the peel and to separate the flesh into strands.

Additional Tips:
To keep your squash fresher for longer, store at a temperature between 50 to 55F in an area with good ventilation.
If using butternut squash, choose blemish-free squash with hard, dull skins and at least an inch of stem intact.
Bay leaves add great flavour to soups, stews and chili dishes, but don't forget to take them out before serving! Even after stewing in the dish for hours, the leaves are too hard and bitter to eat.
What you need:
1 Tbsp Veggie Oil
½ Cup Diced Onion
1 Tbsp Garlic, Minced
½ Cup Diced Celery
½ Cup Diced Carrot
½ Cup Diced Tomato
1 Cup Tomato Sauce
2 Tbsp Chili Powder
1 Bay Leaf
½ Cup Kidney Beans
½ Cup Pinto Beans
1 Cup Diced Squash
What to do:
Make sure to wash your hands before you begin.
Heat oil in a large pot. Add onions and garlic, and sauté until translucent.
Add squash, celery, carrots, diced tomato, tomato sauce, chili powder, bay leaf, and beans. Bring to a boil.
Let simmer for 30 minutes.