Chickpea Noodle Soup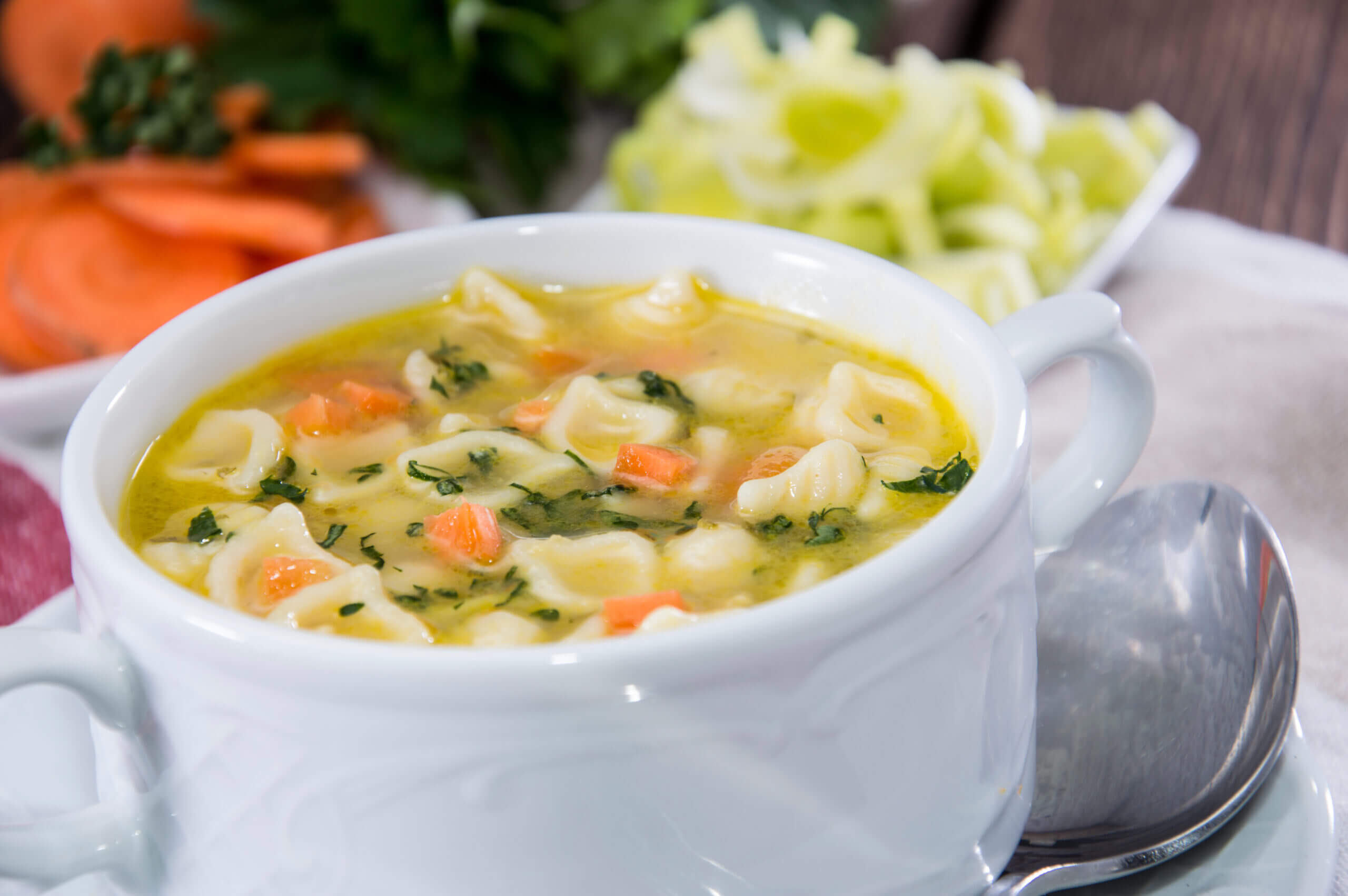 SERVES:
6 portions
RECIPE TIME:
30 Minutes
What you need:
2 Tbsp Olive Oil
1 Cup Onion
1 Cup Carrot
1 Cup Celery
1 Tbsp Garlic
8 Cup Veggie Stock
2 Bay Leaves
3 Cup Chickpea
1 ½ Cup Whole Wheat Pasta, Dry
2 Tbsp Parsley
2 Tbsp Dill
1 Tbsp Lemon Juice
What to do:
Make sure you wash your hands before you begin.
In a large stockpot over medium heat, add olive oil, onions, carrots, and celery, and sauté, stirring occasionally, until tender, about 3-4 minutes. Stir in garlic until fragrant, about 1 minute.
Stir in veggie stock and bay leaves, add chickpeas and bring to a boil; reduce heat and simmer, covered.
Stir in pasta and cook until tender, about 6-7 minutes.
Remove from heat; stir in parsley, dill, and lemon juice.
Serve immediately, enjoy!