Chicken Pot Pie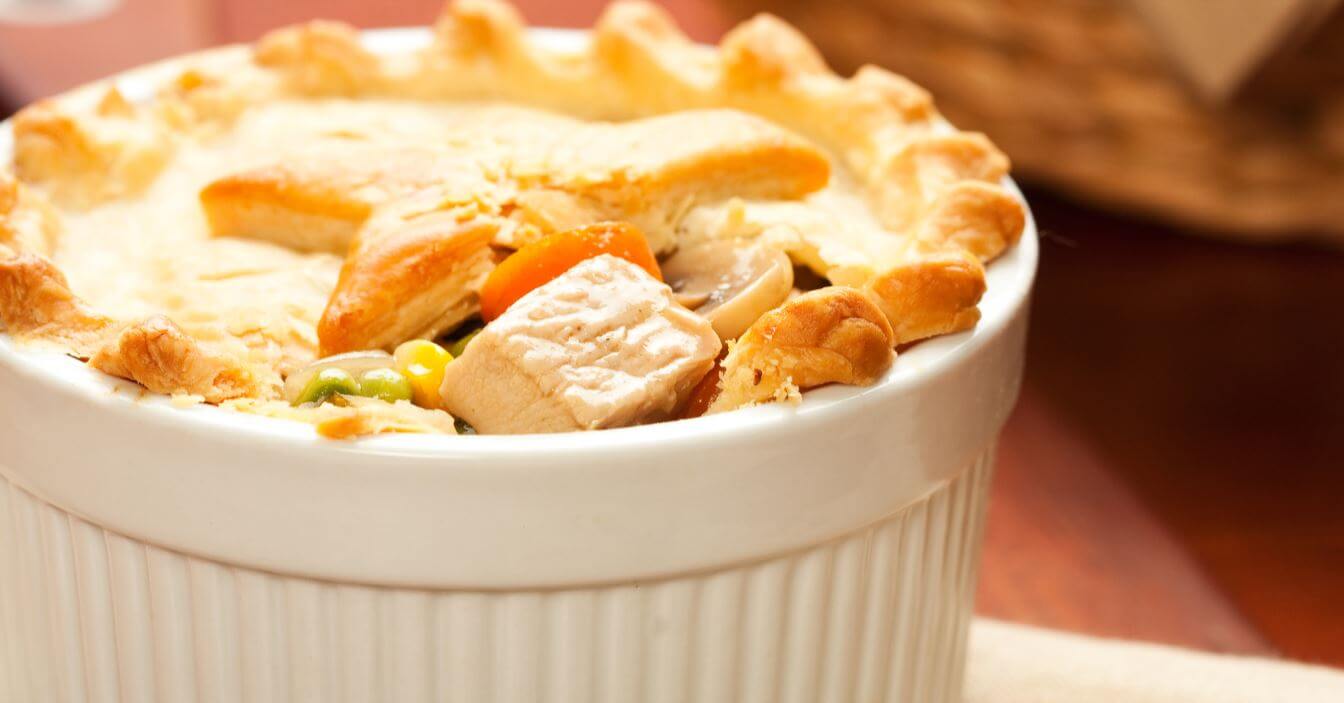 SERVES:
6 portions
RECIPE TIME:
60 - 90 Minutes
What you need:
4 lbs Peeled and Chopped Potatoes
6 Tbsp Unsalted Butter
2 Cup Milk
1 Tbsp Veggie Oil
½ Cup Diced Onion
1 Tbsp Minced Garlic
¼ Cup Whole Wheat Flour
1 Cup Veggie Stock
2 lbs Diced Chicken
½ Cup Diced Carrot
½ Cup Peas
½ Cup Diced Celery
What to do:
Make sure you wash your hands before you begin.
Preheat oven to 350F.
Cover potatoes with water in a large pot and bring to a boil. Cook until tender, about 10 minutes. Drain and add butter and 1 cup of milk while mashing. Set aside.
Heat oil in pan; add chicken, onions and garlic and cook until well browned. Add flour, veggie stock and milk. Slowly stirring in veggie stock and milk until sauce thickens.
Add carrots, peas, and celery. Mix gently.
Spread mixture on bottom on baking dish. Spread layer of mashed potatoes on top.
Bake for 30- 45 minutes or until golden brown.