Corny Cheddar Bite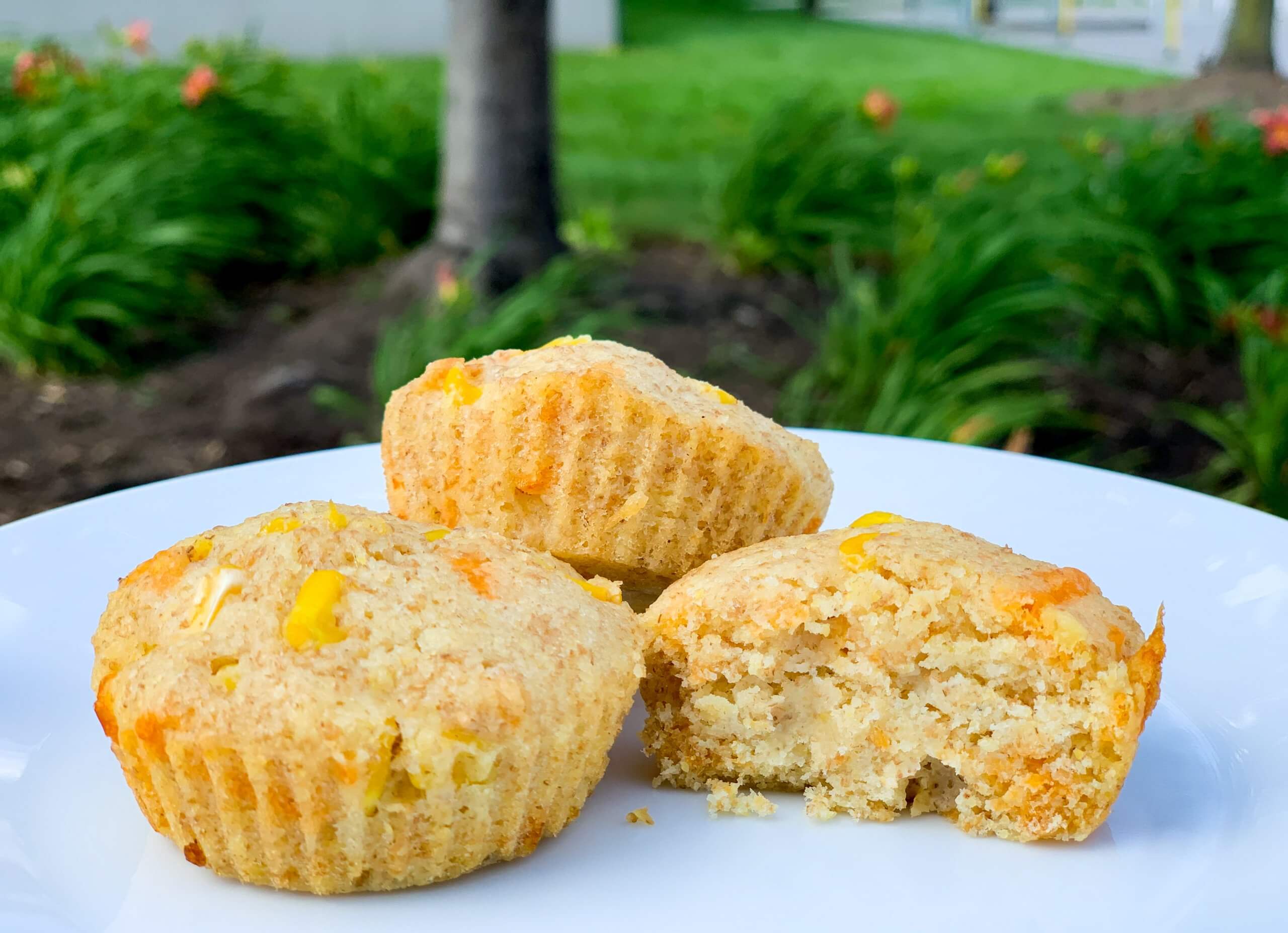 What you need:
1 Egg
2 Tbsp Canola Oil
¼ Cup Milk
2 Tbsp Yogurt
1/2 tsp Vanilla
¼ Cup Sugar
¼ Cup Butter, Melted
1/3 Cup Cornmeal
¾ Cup Whole Wheat Flour
1 tsp Baking Powder
¼ tsp Sea Salt
½ cup Corn Kernels
½ cup Cheddar, Grated
What to do:
Make sure to wash your hands before you begin.
Preheat oven to 400F.
In a large bowl mix together the wet ingredients; egg, oil, milk, vanilla, yogurt and melted butter.
In a separate bowl mix corn meal, flour, baking powder, sugar and salt. Add cheddar and toss so cheddar is coated in flour mixture. Stirring gently slowly add into wet ingredients until combined in a smooth batter. Add corn kernels and stir gently until corn kernels are evenly incorporated.
Spoon batter into a greased bread pan or scoop individually into a greased muffin tin.
Bake for 15-20 min, or until a toothpick inserted comes out clean.