Tuscan Bean Bake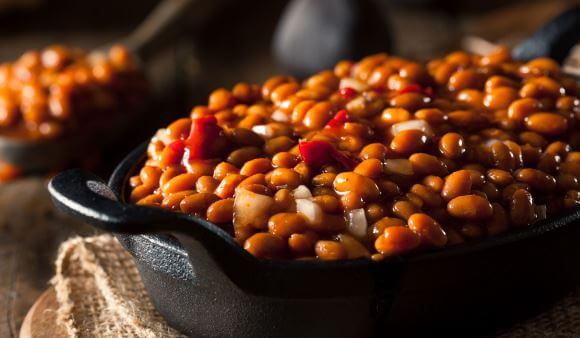 SERVES:
6 portions
RECIPE TIME:
30 - 40 Minutes
What you need:
1 Tbsp Veggie Oil
½ Cup Diced Onion
1 Tbsp Minced Garlic
½ Cup Diced Celery
½ Cup Diced Carrot
½ Cup Diced Tomato
1 Tbsp Dijon Mustard
2 Tbsp Molasses
1 Cup Tomato Sauce
1 Bay Leaf
1 Cup Kidney Beans
1 Cup Pinto Beans
What to do:
Make sure to wash your hands before you begin.
Heat veggie oil in a large pot. Add onions and garlic, and sauté until translucent. Add celery, carrots, diced tomatoes, tomato sauce, chili powder, bay leaf, dijon mustard, molasses and beans. Bring to a boil.
Let the beans simmer for 30 minutes.