Bright Beef & Broccoli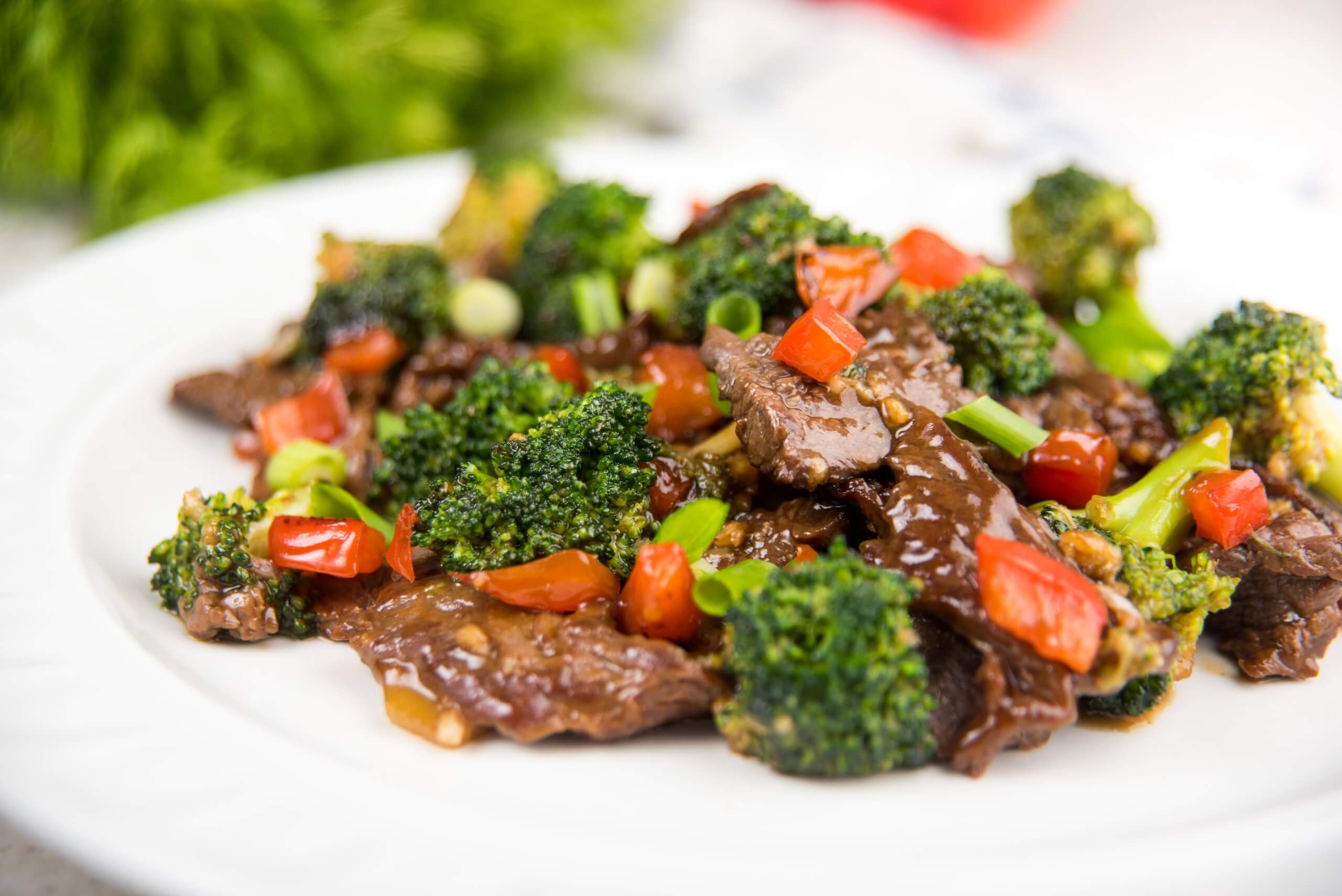 SERVES:
0 portions
RECIPE TIME:
20 - 30 Minutes
What you need:
3 Tbsp Soy Sauce
2 tsp Brown Sugar
1 Tbsp Minced Ginger
2 Tbsp Minced Garlic
1 Tbsp Veggie Oil
2 lbs Shaved Beef
½ Cup Diced Onion
1 ½ Cup Broccoli Floret
What to do:
Make sure you wash your hands before you begin.
In a bowl, combine soy sauce, brown sugar, ginger, and garlic.
Marinade beef in sauce overnight, if possible.
In a large skillet heat veggie oil over medium heat. Add the shaved beef and onions and cook until browned.
Add the broccoli and edamame to beef mixture. Cook for 5-10 minutes.
Serve with rice or noodles.