Bountiful Bread Pudding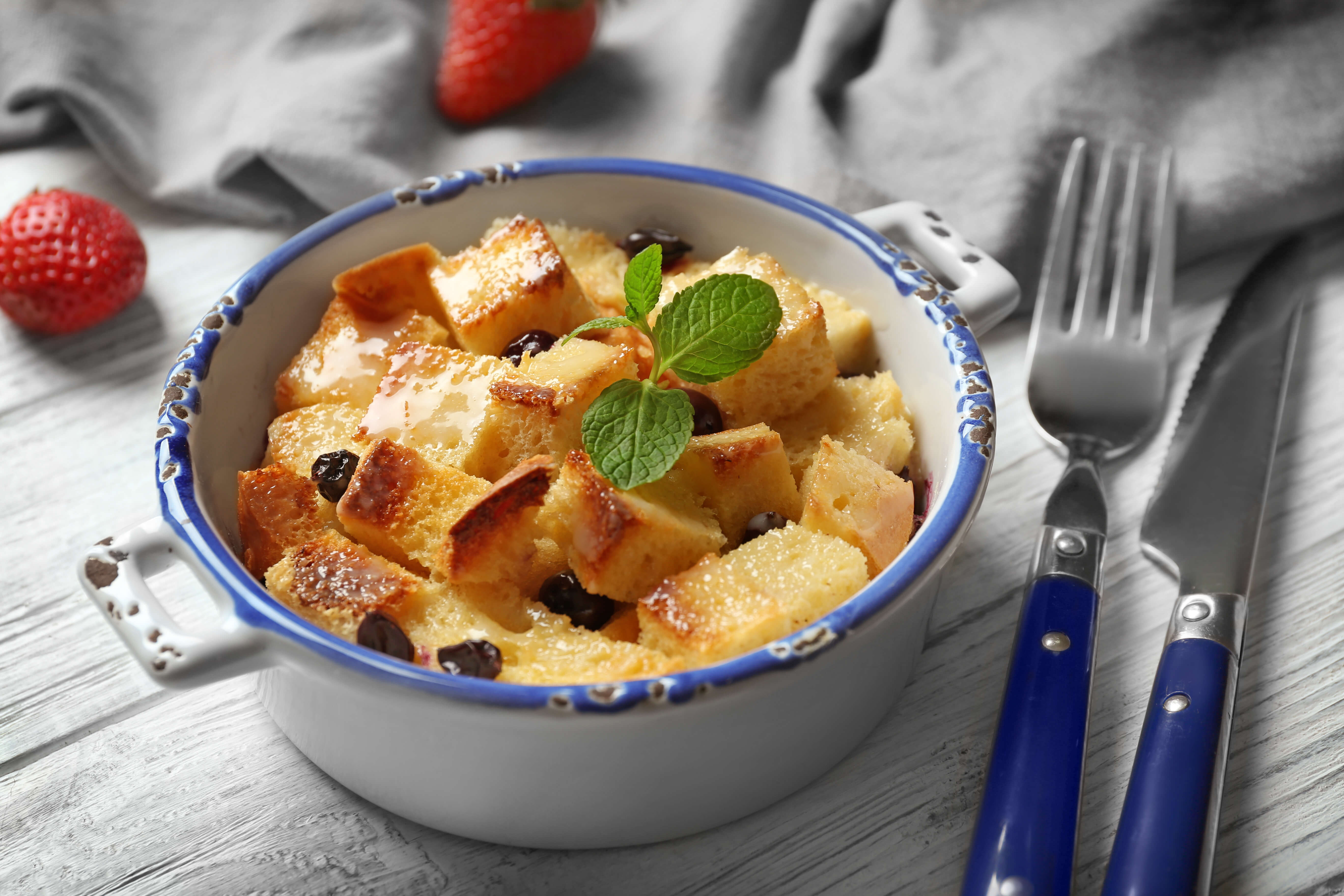 What you need:
9 Slice Whole Wheat Bread
6 Egg
½ Tbsp Cinnamon
3 Cup Milk
3 Tbsp Melted Unsalted Butter
½ Cup Sugar
½ Tbsp Vanilla
What to do:
Make sure you wash your hands before you begin.
Preheat oven to 350F.
Cut bread into 2 inch squares into a 9" x 13" baking pan.
Drizzle melted butter over bread.
In a medium mixing bowl, combine eggs, milk, sugar, cinnamon and vanilla. Heat this mixture until hot.
Pour over bread and lightly push down with a fork until bread is covered and soaking up the egg mixture.
Bake in the oven for 45 minutes until the top springs back when lightly tapped.