Berrylicious Crisp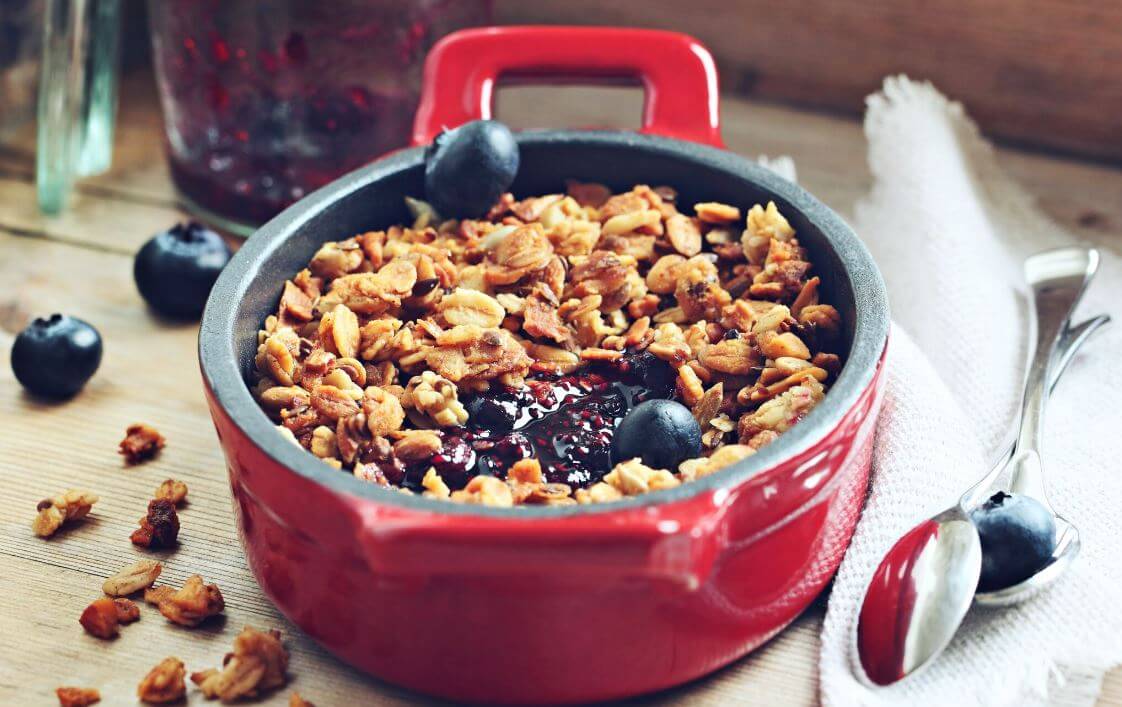 SERVES:
16 portions
RECIPE TIME:
45 - 60 Minutes
What you need:
4 Cup Mixed Berries
¾ Cup Brown Sugar
1 Tbsp Lemon Juice
¾ Cup Whole Wheat Flour
1 tsp Cinnamon
1 Cup Oats
6 Tbsp Unsalted Butter
What to do:
Make sure to wash your hands before you begin.
Preheat oven to 350F.
Mix berries, ¼ cup of brown sugar, lemon juice, ¼ cup flour and cinnamon in baking dish.
Prepare topping: combine the rest of the flour, brown sugar and oats.
Blend butter into the mixture using 2 knives until the topping resembles coarse meal. Sprinkle evenly over berries.
Place the baking dish in the oven for approximately 1 hour or until fruit is bubbling and the topping is golden brown.