Berries & Oats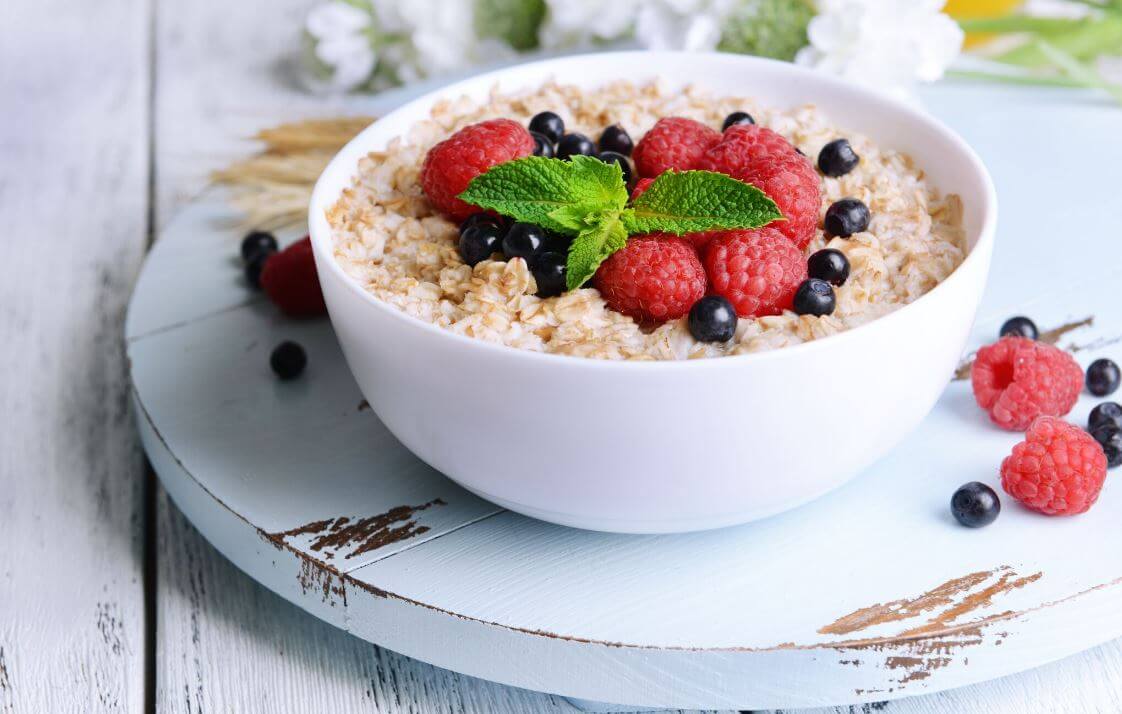 SERVES:
6 portions
RECIPE TIME:
5 - 10 Minutes
What you need:
3 Cup Oats
4½ Cup Water
2 Tbsp Vanilla
1 Tbsp Cinnamon
1 Cup Blueberries
1 Cup Milk
What to do:
Make sure you wash your hands before you begin.
Mix water to a medium saucepan. Bring to boil and add oats, cinnamon and vanilla. Reduce heat to low and summer stirring occasionally for 5 minutes.
Top with blueberries and milk as toppings to taste.