Beef Stroganoff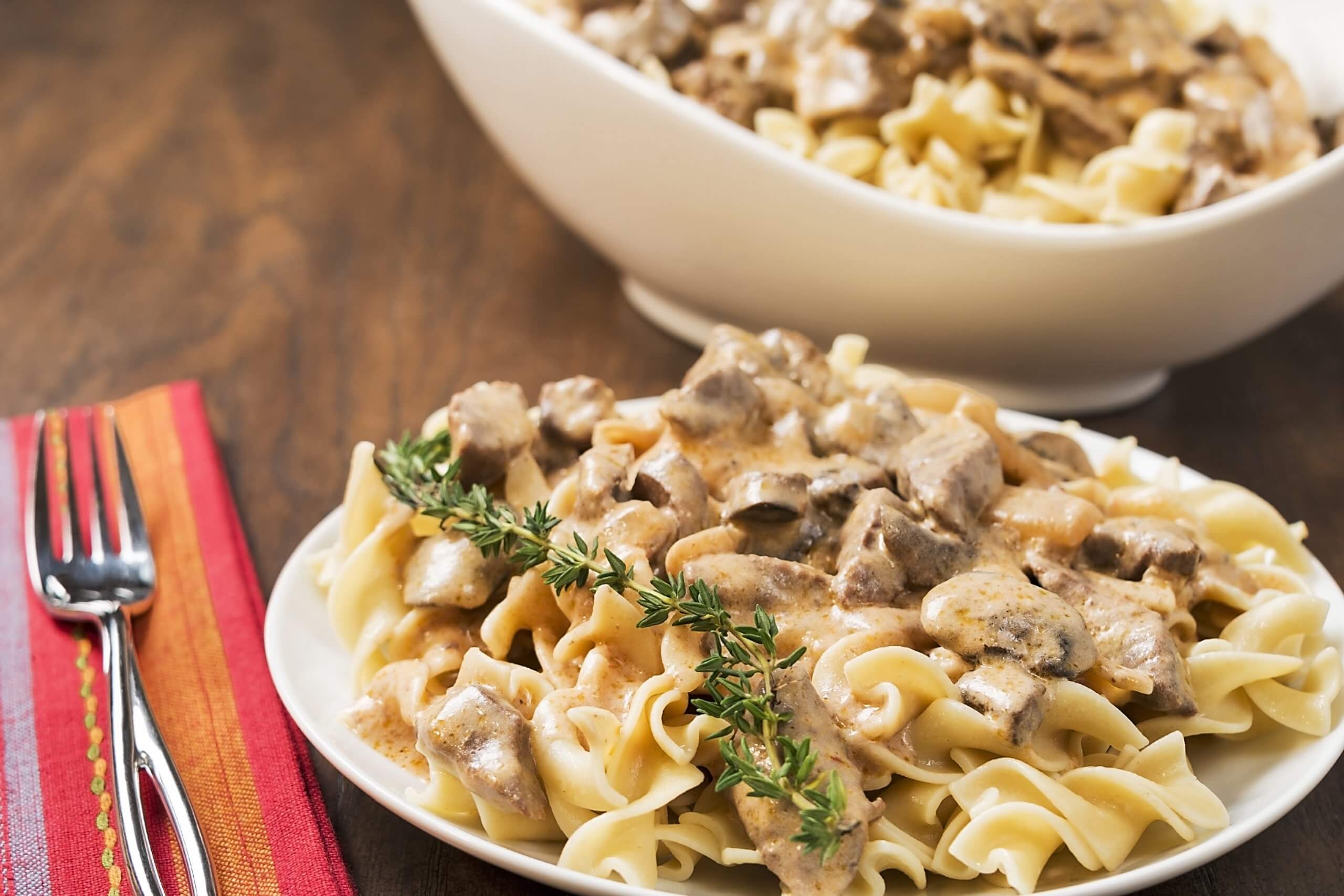 SERVES:
6 portions
RECIPE TIME:
5 - 10 Minutes
What you need:
1 ½ Cup Whole Wheat Penne Pasta, Dry
2 lbs Shaved Beef
1 Tbsp Veggie Oil
1 Tbsp Minced Garlic
1 Cup Diced Onion
1 Cup Beef Stock
1/2 Cup Cream
1 Tbsp Dijon Mustard
½ Cup Sour Cream
What to do:
Make sure you wash your hands before you begin.
In a large skillet heat veggie oil over medium heat. Add the shaved beef and cook until browned and set aside.
Add onions and garlic, and cook until translucent.
Add mustard, cooked beef, cream and beef stock. Cook for 5-10 minutes.
Remove from skillet and stir in sour cream.
Cook pasta al dente.
Once pasta is cooked add to the meat sauce and stir at a low simmer until sauce thickens.