Beef & Barley Stew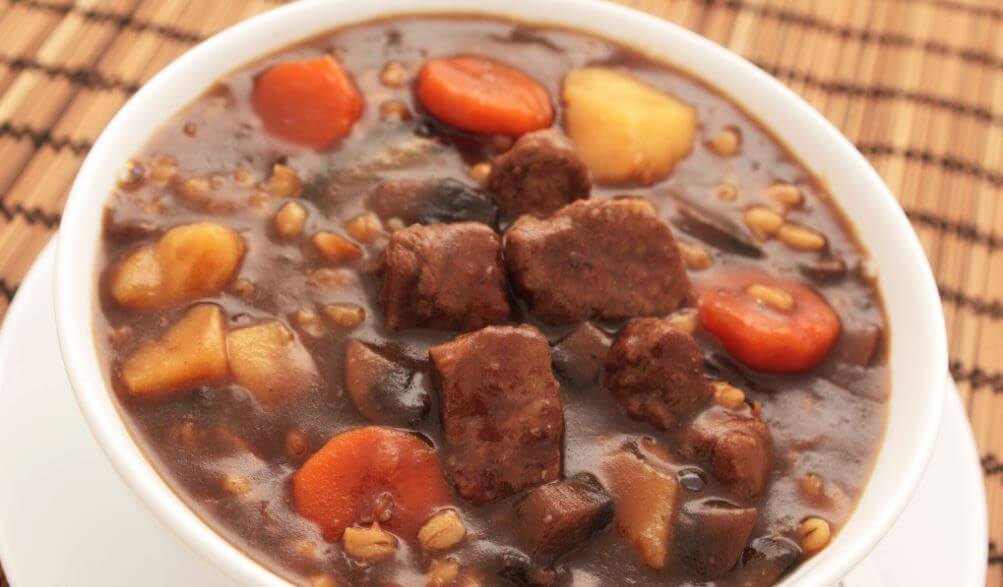 SERVES:
6 portions
RECIPE TIME:
1 Hour
What you need:
2 lbs Stewing Beef
1 Tbsp Veggie Oil
1 Cup Diced Onion
1 Cup Diced Tomato
3 Cup Beef Stock
¾ Cup Pearl Barley
2 Tbsp Thyme
½ Cup Diced Potato
½ Cup Diced Carrot
½ Cup Diced Celery
2 Tbsp Minced Garlic
What to do:
Make sure to wash your hands before you begin.
In a large skillet heat veggie oil over medium heat. Add the stewing beef, onion and garlic until browned and set aside.
Add the broth, barley, thyme, tomatoes, carrots, celery, potatoes and beef; bring to a boil. Reduce heat, cover and simmer for 1 hour.