Beautiful BBQ Fillet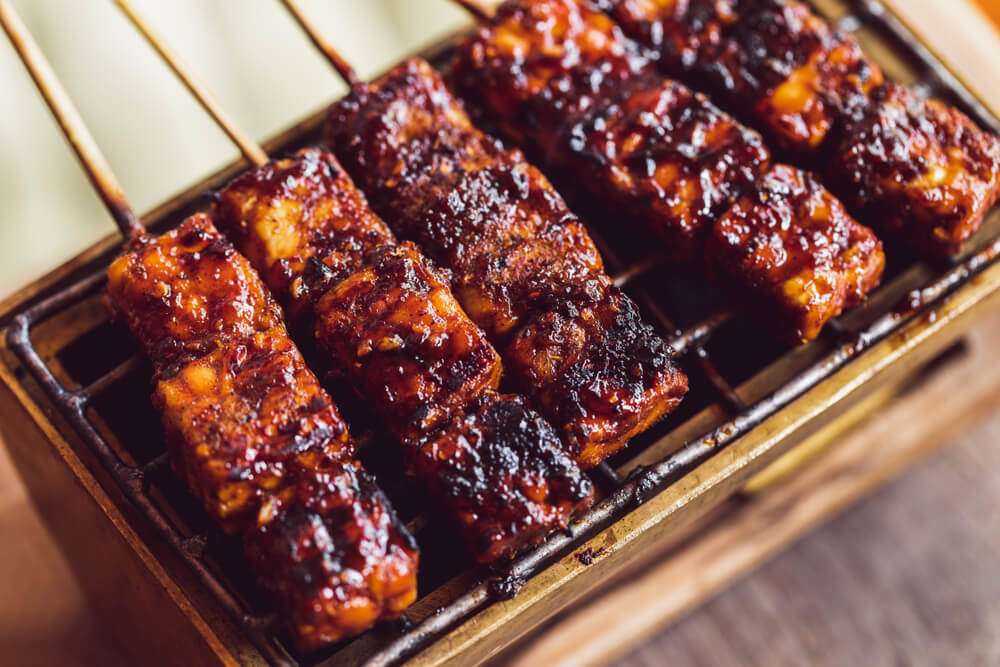 SERVES:
6 portions
RECIPE TIME:
40 Mins
What you need:
¼ Cup Diced Onion
2 Tbsp Minced Garlic
1 Tbsp Veggie Oil
¼ Cup Molasses
1 Cup Tomato Sauce
¼ Cup Vinegar
¼ Cup Tomato Paste
2 Tbsp Dijon Mustard
6 Tofu Fillet
What to do:
Make sure to wash your hands before you begin.
Preheat oven to 350F.
Cook onion and garlic in veggie oil until onions are translucent. Add remaining sauce ingredients and bring to a boil. Simmer for 10 minutes.
Place tofu fillets on a parchment lined baking sheet. Coat with BBQ sauce. Cook for 20 minutes or until fish is fully cooked.