Bean & Butternut Squash Tagine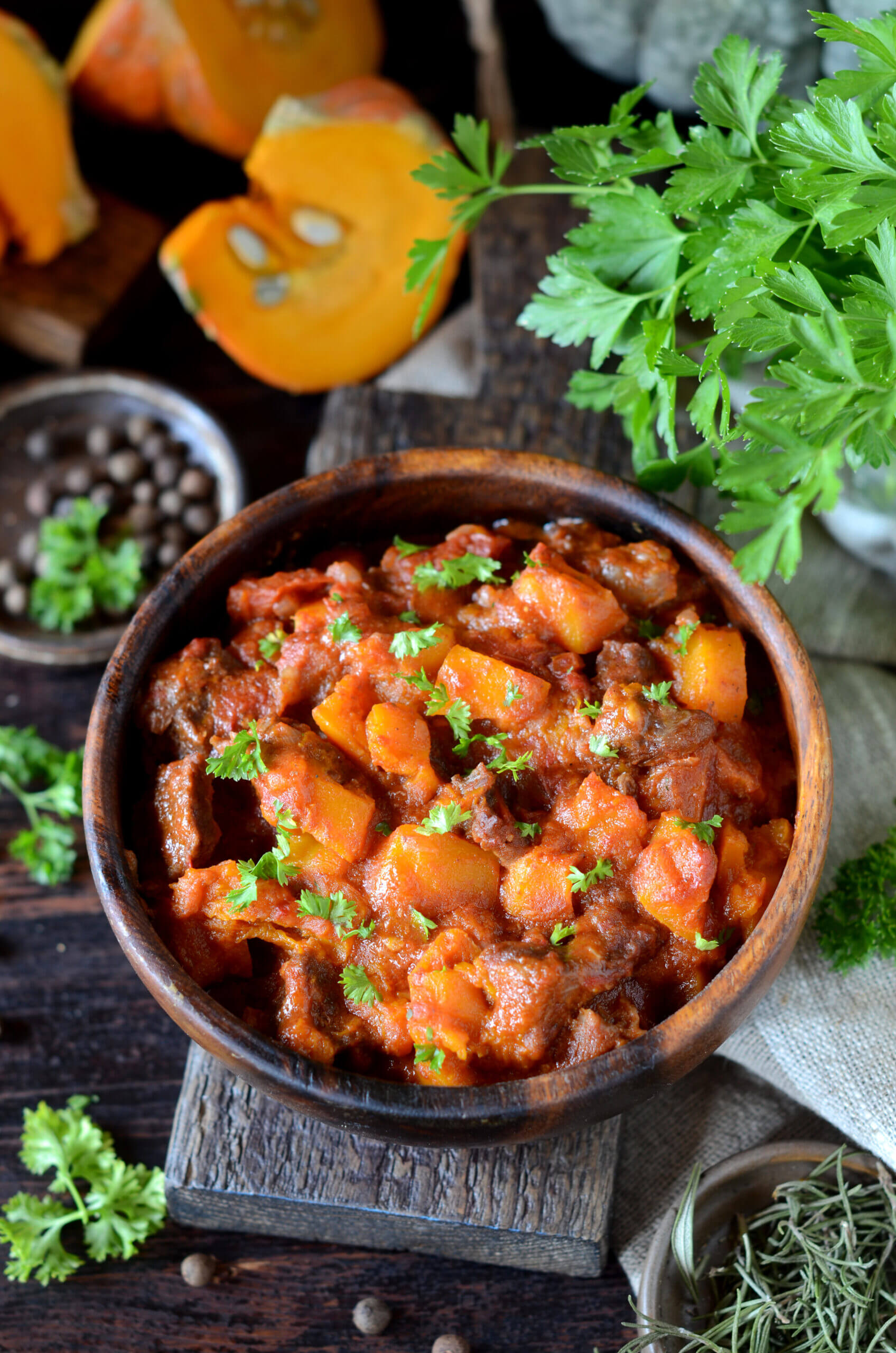 SERVES:
6 portions
RECIPE TIME:
35 Minutes
What you need:
1 Tbsp Olive Oil
2 Tbsp Minced Garlic
½ Cup Diced Onion
2 Cup Chickpea
1 Cup Diced Butternut Squash
1 Tbsp Minced Ginger
1 tsp Paprika
1 tsp Turmeric
1 tsp Cumin
½ tsp Cinnamon
1 Cup Veggie Stock
½ Cup Diced Tomato
½ Cup Cranberry
What to do:
Make sure you wash your hands before you begin.
Heat oil in a large pan and add garlic and onions. Cook until onions are translucent. Add chickpeas and squash.
Add spices, stir, and cook for another 2 minutes.
Add veggie stock, tomatoes, and cranberries.
Bring mixture to a boil, turn down the heat, and simmer for 15-20 minutes.
Serve immediately, enjoy!