Bean & Barley Stew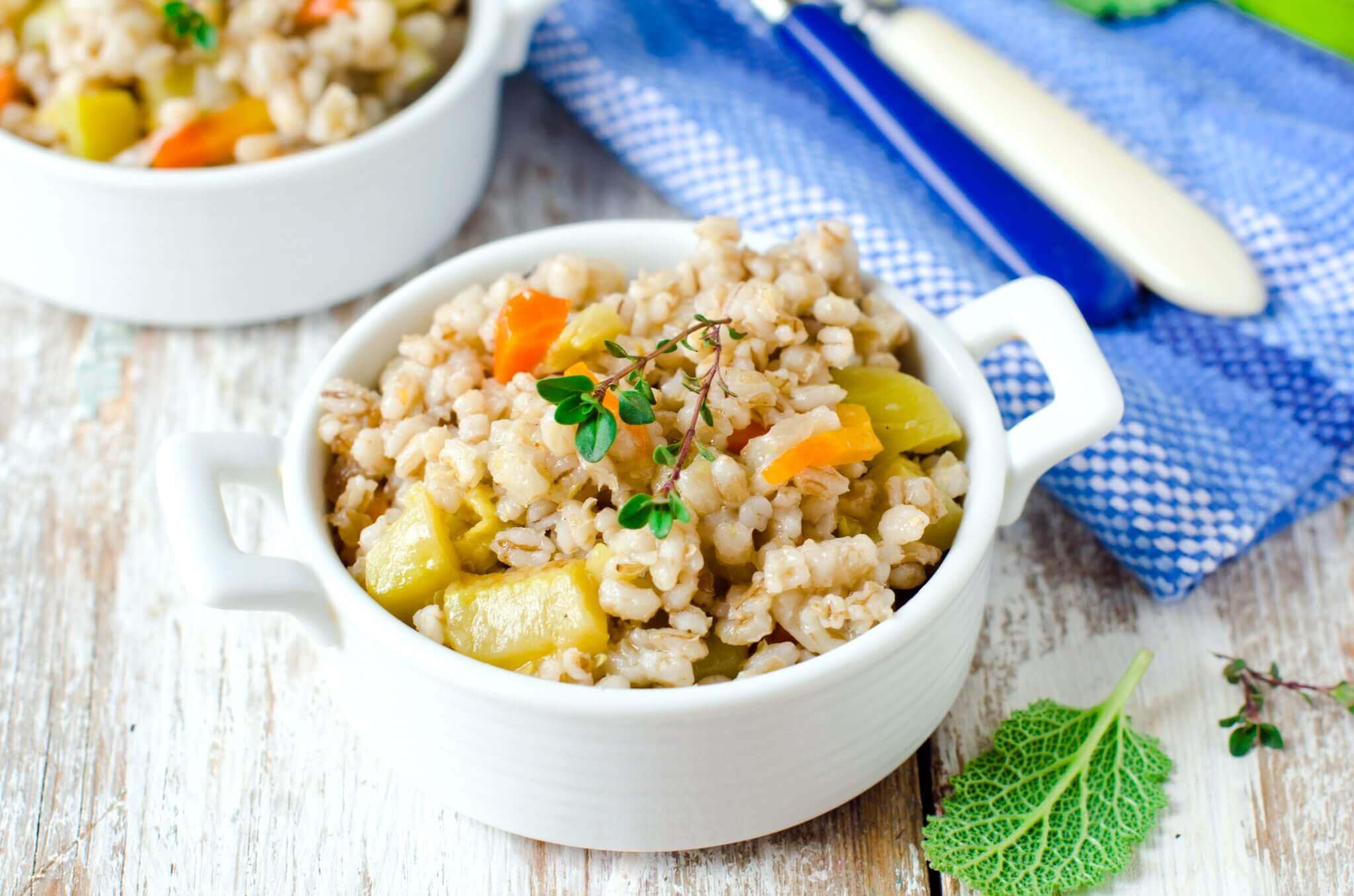 SERVES:
6 portions
RECIPE TIME:
60 - 90 minutes
What you need:
2 Cup Beans (Kidney or Pinto)
1 Tbsp Veggie Oil
1 Cup Diced Onion
1 Cup Diced Tomato
3 Cup Veggie Stock
¾ Cup Pearl Barley
2 Tbsp Thyme
½ Cup Diced Potato
½ Cup Diced Carrot
½ Cup Diced Celery
2 Tbsp Minced Garlic
What to do:
Make sure to wash your hands before you begin.
If you are using dried beans, ensure you soak them until they are soft.
In a large skillet heat veggie oil over medium heat.
Sauté onion and garlic until translucent.
Add the broth, barley, beans, thyme, tomatoes, carrots, celery, and potatoes; bring to a boil.
Reduce heat, cover and simmer for 1 hour.