Banana Roll Up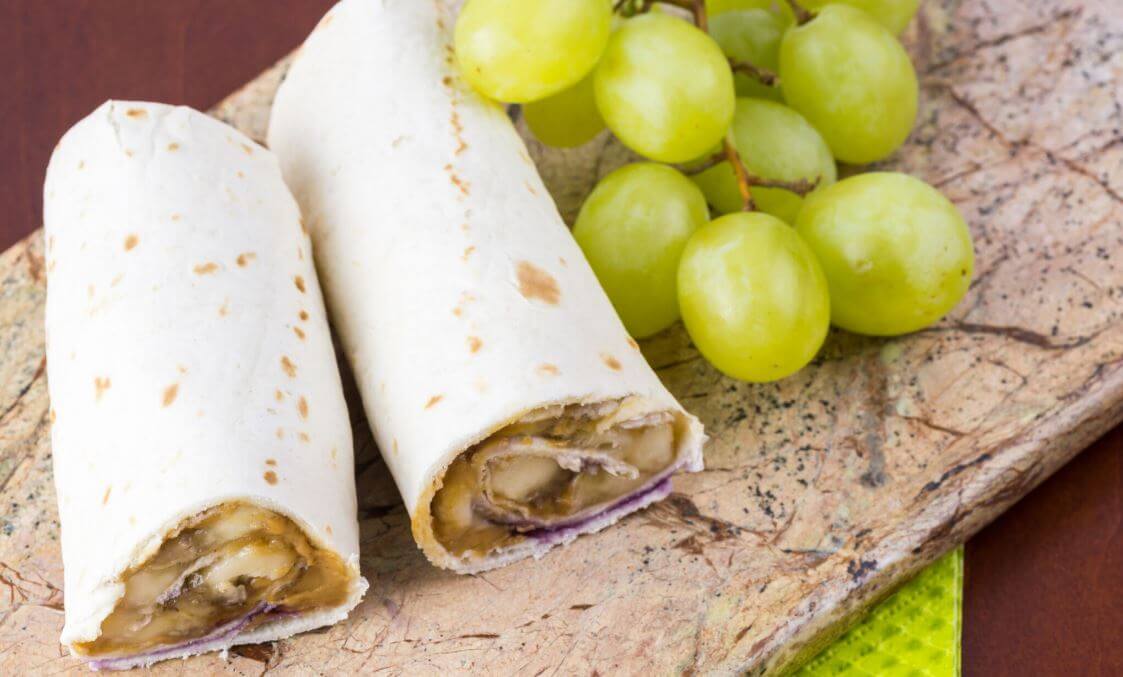 SERVES:
6 portions
RECIPE TIME:
5 - 10 Minutes
What you need:
3 Whole Wheat Tortilla
3 Tbsp Soy Butter
3 Banana
What to do:
Make sure to wash your hands before you begin.
Spread soy butter over whole wheat tortillas.
Place whole peeled banana on tortilla and roll-up.
Slice into 1/2 inch slices.