Banana Bread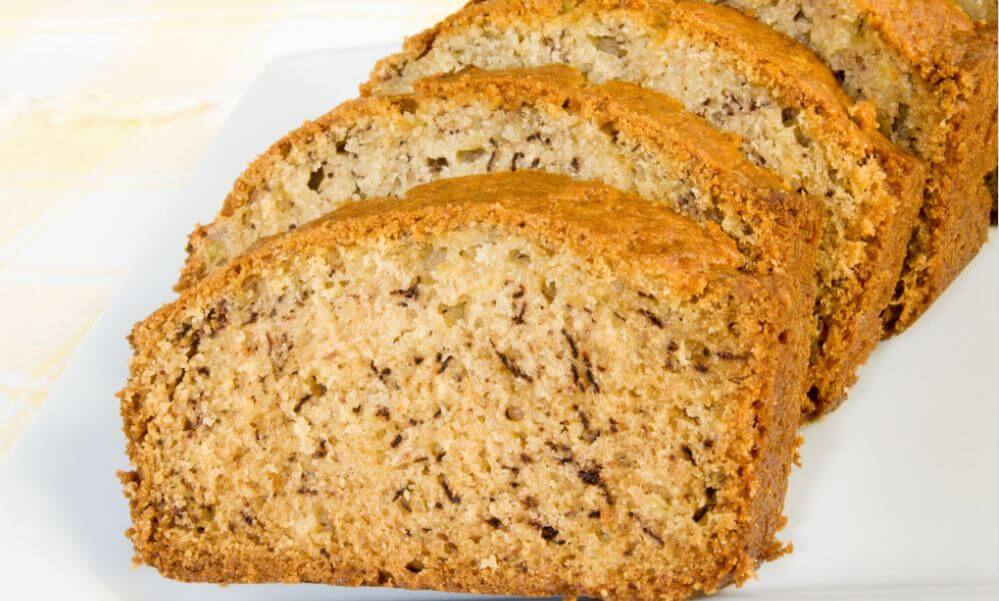 SERVES:
16 portions
RECIPE TIME:
35 - 40 Minutes
What you need:
¼ Cup Veggie Oil
6 Tbsp Brown Sugar
¼ tsp Vanilla
1 Cup Whole Wheat Flour
1 tsp Sea Salt
¼ tsp Baking Soda
1 Egg
¾ Cup Mashed Bananas
1 tsp Cinnamon
What to do:
Make sure to wash your hands before you begin.
Preheat oven to 350F.
Line bottom of baking pan with parchment paper.
In a large bowl combine flour, baking soda, cinnamon and salt.
In a separate bowl, cream together oil and brown sugar. Stir in egg, vanilla and mashed bananas until well blended.
Stir banana mixture into flour mixture. Stir just to moisten.
Pour batter into parchment paper lined pan.
Bake for 35 minutes until a toothpick inserted into the centre of the loaf comes out clean.
Let bread cool in pan for 10 minutes and then turn out onto a wire rack.