Apple Butter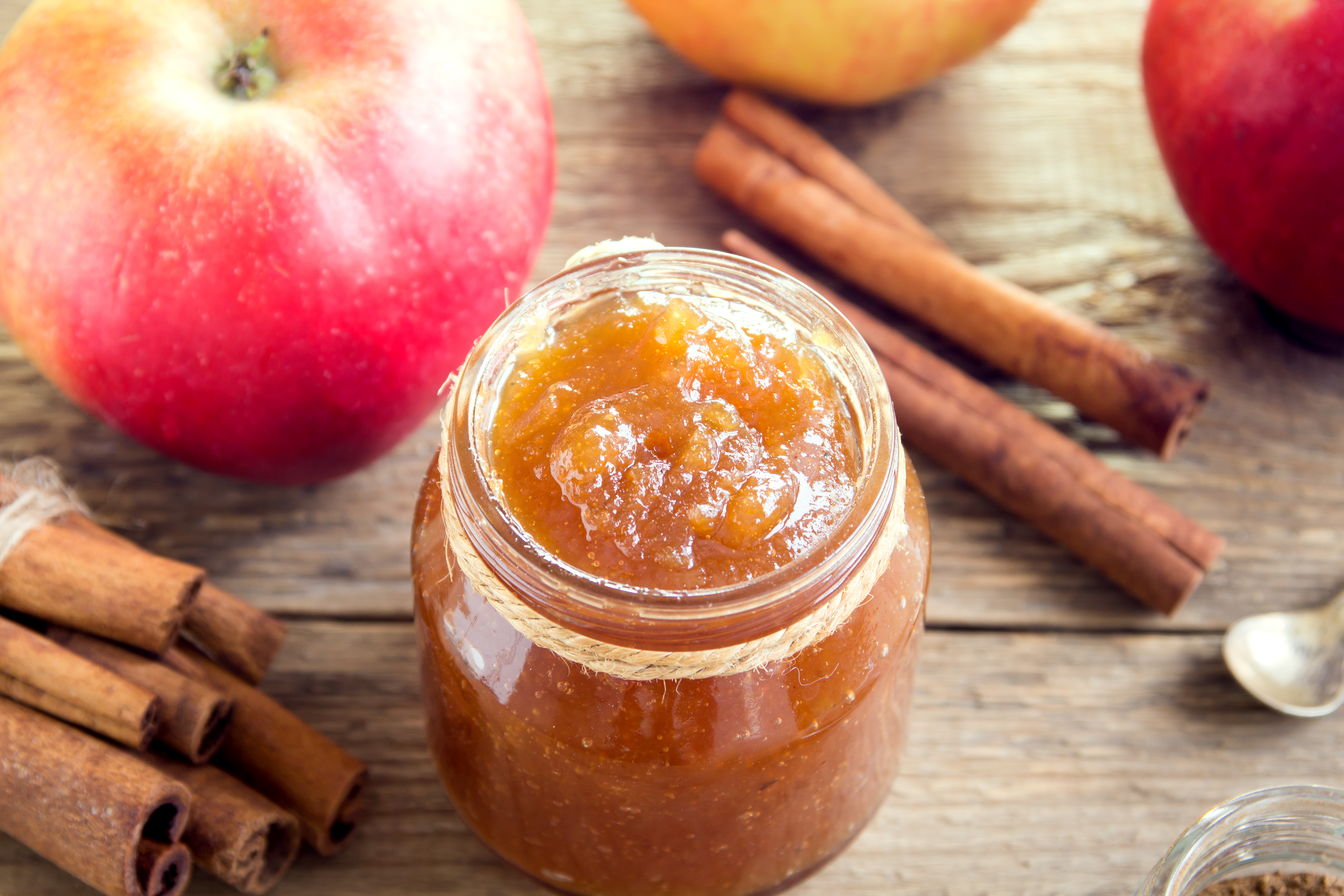 SERVES:
6 portions
RECIPE TIME:
20 - 30 Minutes
What you need:
1 1/2 Cup Applesauce
1/4 tsp Cloves
1/4 tsp Allspice
1/4 tsp Cinnamon
1/4 tsp Vanilla
What to do:
Make sure to wash your hands before you begin.
Place all ingredients into a large saucepan and cook over medium-high heat for 5-10 minutes.
Continue to reduce until 80% of the liquid has evaporated and the sauce is very thick and dark brown.
Cool and serve on whole wheat toast!